Picking a good name for your saree business is very important keeping in mind the first impression it will give to your potential customer. The name of a clothing business is an essential aspect of the entire marketing and branding strategy. Here in this article, we will tell you everything you need to know about how to decide the best name for your saree business.
Points to keep in mind while naming your saree business:
– The name of your brand should be simple, unique and different from existing brands.
– The name of your saree brand should be attractive, catchy and easy to remember.
– Name should be chosen keeping in mind the preference of your target audience, which is the ladies in our case. It can also be a name of a girl or lady in real world.
– The name may contain World, Sansaar, Nation or any other collective noun to express the range and variety your business sells.
List of Names for Your Saree Shops:
Here are few examples which you can use to name your saree shops:
Classic Sarees

Classy Shop

Saree Spotlights

Saree Bazar

Style Sarees

Embroidery Store

Dazzling Sarees  

Amazing Sarees

Pretty Sarees

Saree Sansaar

One Saree Shop

Cotton Saree Collection 

Beautiful Saree Shop

Silk Saree Shop

Linen Saree Shop

Perfect Saree Shop

Fashion Saree Kendra
Saree 360 degree
24×7 Sarees
Ethnic Wear Spot
Attractive Sarees Spot
Pretty Saree Store
Handmade Work Store
All-in-one Sarees
Sarees Shop Point
Millennial Saree World
Silk Saree Stop
Trendy Sarees 
Saree Lovers
Silk Destination
Mad Over Sarees
Colorful Sarees
Saree Club
Saree Experts
You can also name your saree whatsapp groups using the above list as well!
Few Ideas for Saree Boutique Names:
These are some attractive, eye catching saree boutique names:
Sew In Style 

Fashion point

Vastra Ghar

Vastra Villa

Pleasure Boutique

Clothing Boutique

Indian Boutique 

Indian Moon

Memsaab

Miss India Collections 

Nari Boutique

Fashion Moods

Pehnava

Art of Clothes
Interested in Selling Saree Online? Check our other blog on:
Online Saree Brand Names Examples:
Few Unique & Trendy Saree Brand Name are:
Satrani

Vaamsi

Pratibimb

EthnicJunction

Mimosa 

Saree Mall

Pisara

Sahajanand

Silk Land

Swtantra

Fabwomen

Divastri

Pisara

Silk Land

Ethnic Dori

Sudarshana

Kaarighar

Triveni

Shopvilla

Luxvani

Joliza

Readymart

Glam Villa

Fabviva

Saree Museum

Malhari

Big Fashion

Miss Lady Fashion

Fashion Reloader

Fashion Burst
Pro Tip : If you are selling sarees online, you can convert sarees to model pictures right at home! Take help of cataloging software like that of TRI3D Saree Draping Software to visualize your fabric/garment onto a 3D model without getting into expensive model photoshoots to display your saree.
Sign up for more such exciting updates about TRI3D!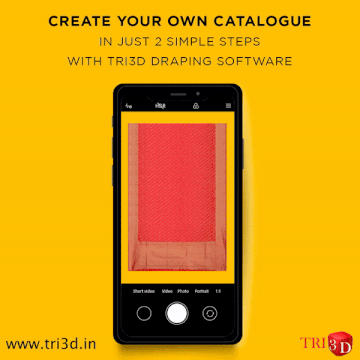 Sanskrit Names for Saree Business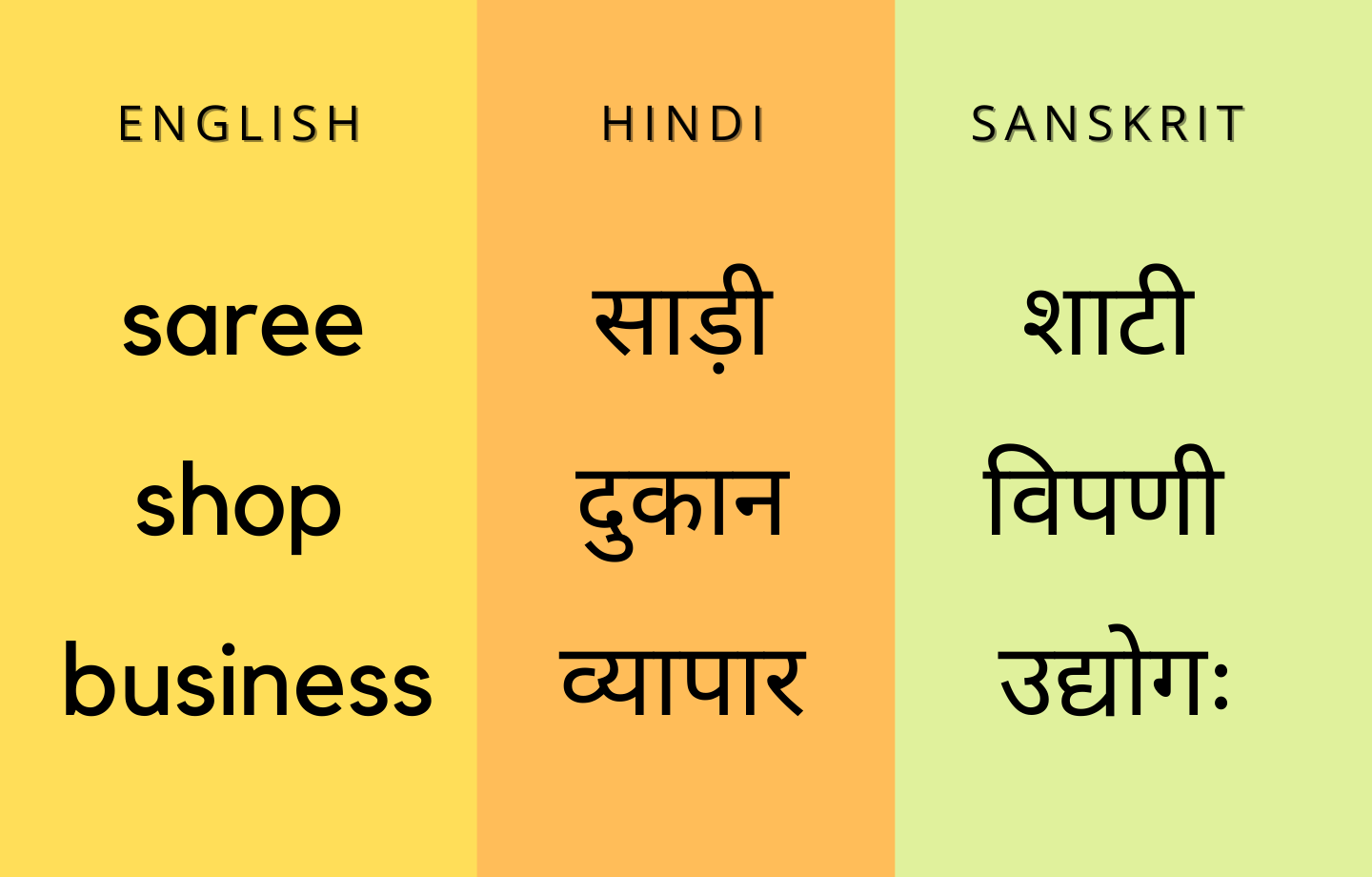 – As most probably you will be selling in India, 
you can target hindi and sanskrit words 
for your brand name to attract our indian audience.
– The Hindi word साड़ी is actually a corrupted 
or derived form of the original Sanskrit word, 
शाटी meaning Saree. Even the English word, 
saree is derived from the same Hindi word.
Hence, some sanskrit names for saree business can be:
शाटीविपणी,
शाटीदुकाण:,
शाटीदुकाणम्,
शाटीहट्ट:,
Vishesh paridhan,
Nutan vastra,
Navya poshak,
Sharir sajja,
Tan alankaran,
Vichitra parivesh,
Adbhut shringaar,
Alaukik veshbhusha,
Ambar samhita,
Vastra samhita
– You should consider these AI available online to decide over the best name for your saree business.
– Namelix, is one such free and easy-to-use service that uses artificial intelligence to create a short, brandable business name. To create a catchy business name, you simply need to put in your brand keywords and the AI technology will create hundreds of different name options based on your choices.
– Another such service includes Shopify's store name generator.
Use taglines to advertise your saree business
– A catchy tagline keeps your business at the forefront of people's minds, whether it's the kicker in a TV ad or slogans across promotional T-shirts.
– It creates a unique identity of your brand which stays forever into the mind of consumers. They can easily identify your brand with the tagline.
Below are some taglines for saree business that you can take ideas from,
Saree pe Saree – XYZ Saree,
Pehne Magar Style Se,
Fabric Aise Jo Duur Se He Feel Ho,
Jaha Chalo Wahi Nazre Mode De,
Nari Shakti Ki Jaan,
Kan-Kan Mein Saadgi,
Saree Aisi Jo Sab Puchhein,
Khareede Magar Pyaar Se,
Khoobsurti Ko Pehchaahne,
Aasmaan Ko Chhu Jaao,
Apni Azaadi Ko Jaane,
Pavitrata Aisi Jo Dil Chhu Jaaye,
Badle Samaj Ki Soch,
Vishwas Aapka Quality Humaari,
Jo Dekhe Vahi Milna Chaahe,
Har Naari Ki Pehli Pasand – XYZ Sarees,
Confidence Aisa Jo Duniya Jeet Le,
Har Function Ki Jaan – XYZ Sarees
Choose a unique, attractive, catchy and easy-to-remember name for your saree business. Consider and prioritize the tastes and the preferences of ladies – the core target audience of your business. Take help of an AI solution online to decide the best name for your saree business. Keep a tagline to make your brand sounding and easy-to-recall for marketing and advertising purposes.