Top 5 Ways To Sell Sarees Online
Confused about which e-commerce platform to choose? Here's a quick overlook of top 5 ways to sell your sarees online. By implementing the wise strategy of selling sarees in various channels entrepreneurs have managed to not only increase their incomes, but also build a wide and solid network of customers. 
If you want to know steps to start an online saree business, you can jump to:
What will you need to start an online saree business
Process to start an online saree business from home
Here is a list of the most popular online channels you should consider for selling sarees online.
1. Big Ecommerce Platforms like Amazon, Flipkart, Myntra, etc
Fun fact: All the major e-commerce platforms like Amazon, Flipkart, Myntra, Ajio, etc together contribute to upto more than 50% of sales.  It is also estimated that customers spend anything between Rs.5000 to Rs 10,000 on apparel ecommerce purchases in a year. 
On most of these big e-commerce websites, you can take the help of their inventory management system and logistic partnership for delivery and order fulfillment . These e-commerce websites have easy-to-use and secure guidelines. These websites also provide training and helping manuals on how you could increase your profit with their services. For providing all these services and a customer base, these platforms typically charge 30-40% commission on every sale.
Some similar online marketplaces to start your seller journey include :
Amazon, Flipkart, Snapdeal, Myntra, Paytm, LimeRoad, ShopClues, etc.
To know more, read our blogs:
How to Start Selling on Flipkart
2. Niche Oriented Marketplaces like Gocoop
These marketplaces offer specific niches to target specific interests of their customers. For example, Gocoop is one of the best-known marketplaces for handlooms. They connect artisans, weaver co-operatives and clusters directly with consumers across the world.
Another such marketplace is Craftsvilla, an e-commerce portal that sells ethnic apparel, footwear, fashion accessories, beauty products, handcrafted home accessories and other ethnic fashion and lifestyle products.
The benefit of such market places would be a more focussed group of audience going through the products compared to a more generic audience on the bigger e-commerce platforms.
Similar online marketplaces include :
Zibbet, Craftsy, CraftisArt.com, Bonanza, RebelMarket, Storenvy 
Worried about how to go about model photoshoots? You actually don't need any expensive photoshoots of sarees to sell sarees online.
You can convert sarees to model pictures right at home! Take help of cataloging softwares like that of TRI3D Saree Draping Software to visualize your fabric/garment onto a 3D model without getting into expensive model photoshoots to display your saree.
Sign up for more such exciting updates about TRI3D!
3. Social Commerce like Meesho
A reseller is someone who purchases products from a wholesaler or a manufacturer and sells them directly to his/her customers after adding a margin to the price. Resellers reach out to customers via social media such as WhatsApp, Facebook, Instagram, and other social media platforms. 
Most of these resellers are housewives and students, who generally have a strong social network in their community. So their skill lies in understanding the taste of their customers in their network & whatsapp groups. 
Moreover with no inventory model (also popularly known as dropship model), Meesho also takes care of the delivery from Manufacturer to customer directly. Add margin on top of manufacturer price and sell your sarees with profits within  your network of customers.
Similar Social Commerce platforms include :
GlowRoad, Shop101, Milmila, SimSim
4. Sell Sarees Online with your own Website
You can set up your own ecommerce website to reach out customers online. For example you can take help of platforms like Woocommerce, Shopify, Magenta , Wix, etc. in building your own ecommerce store. The biggest advantage you get with them is the profit margin, since you don't have to share any commissions with the website or the platform. You might need to hire a third party developer, who can set up your website in a few days compared to weeks of development time when you hire someone for a full-time role.Another big advantage of having an own website is that it will give a stronger brand value and connect with customers.  
On your own website, you can upload your products in your own way. You can set your own set of guidelines and company policy. Furthermore with few considerations like good quality images, good description and easy-to-buy process you can increase your sales with a successful ecommerce website. In fact check out TRI3D Saree Draping Software for easy creation of saree product images.
Click here to read on what you will need to start online saree business
5. Sell Sarees with Social Media Websites
The most popular social networks include Facebook, Whatsapp, Instagram, Pinterest, and Twitter. They can all be used for the purpose of selling goods.
Facebook has an option to set up a Facebook Store, which can integrate with your ecommerce site to sell directly through your business's Facebook page. This is a great way to improve your sales if you run Facebook ads as part of your marketing strategy.
Facebook also offers a feature called Facebook Marketplace, which is more like a classified listings site with localized listings.
Also setup different payment methods to increase customer experience and enjoy the social network of these websites to increase sales of your business. Similar Social media platforms that you can sell on include :
Instagram, Pinterest, Snapchat, Twitter, Whatsapp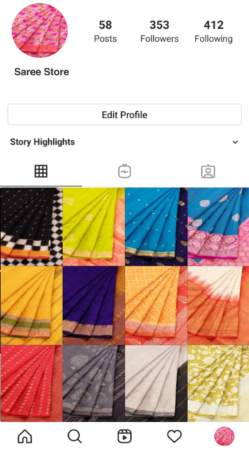 What will you need to start an online saree business?
1. Get a device with good internet connection
Arrange yourself a smartphone or a laptop with a good stable internet connection to be able to set up a website online and to be able to communicate with your customers on social media.
2. Get a list of saree manufacturers and distributors
Before setting up an online saree business, you need to contact a few saree manufacturers and distributors in case you need to buy sarees from a third party. Anyway building up a good network of manufacturers and distributors never goes waste as they can help you in times when you will go out of stock due to heavy demand.
You can search for list of saree manufacturers in your city from Justdial, IndiaMart, Textile InfoMedia App
3. Decide over a name for your saree business and apply for GSTIN
For setting up an online saree business, you would need to have a GSTIN and PAN to proceed with the registration process on different ecommerce marketplaces.
For saree business name ideas, you can read our blog: Best Saree Business Names
Now once done with all the prerequisites, you are ready to kick start your own online saree business
Process to start an online saree business from home
First of all, you need to know about the existing market of online saree business. Just research on which sarees are popular in demand and study what existing competitors are doing to sell those sarees. Checking on your competitors gives you a good lead to offer more options to your customers. Decide on your target market accordingly.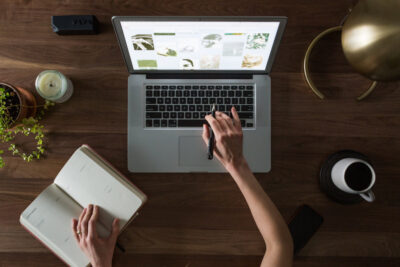 2. Set your Target Audience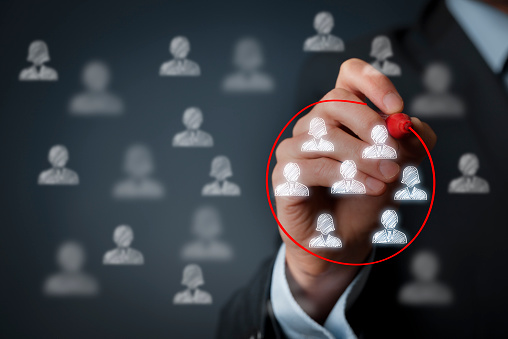 Although you can sell any saree you want it's better to enter the market with a well thought out audience to target. Women from different parts of the country have different tastes and preferences when it comes to buying sarees. Some like cotton and some like silk better. Setting up a target audience and hitting a certain demographic will allow your business to start small but with time it would have greater potential of scaling into a bigger business. Also with a niche audience, the chances are better that you will be able to fulfill the demand of your customers.
To sell on these websites or your own online store, you would need an attractive catalog to sell your sarees.
TRI3D Saree Draping Software is one such software that can provide you 3D model images with your sarees. Just upload your saree image and use photorealistic images of your sarees draped onto a model in different poses to display on your website/store.
Cost, time and effort involved with the model photoshoot is a serious trouble for ecommerce businesses that want to display their products draped onto a model. When needed for bulk images this amount can reach to thousands and also maybe a lakh of Rupees. With TRI3D, you can cut this cost up to 90%.
3. Determine the right selling price and create a business plan to manage your financials
Decide over your selling price depending on the cost of investment you are willing to input. Analyze and compare the cost your saree manufacturer is telling you to buy the sarees and how much stock you want to keep at the beginning. Keep in mind the internet cost, marketing cost, and several other costs that would come under your overall investment into the business and decide over an optimum price that will not obstruct your customers from buying from you.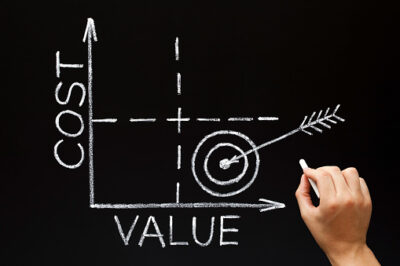 Different options have different benefits but among these selling options selling on an ecommerce website gives you a major advantage of logistics. They provide you with their own like Amazon Fulfilment Service and Flipkart Fulfilment or third party logistics services so you can focus on your product side and leave packaging and delivery side to these websites. Even Shopify and Dukaan have third-party logistics partners as Dunzo and ShipRocket. 
5. Use social media to market and advertise your online saree business
Take help of advertising tools such as Facebook Ads and Instagram Ads to advertise your saree business to reach a greater set of audience. Ask your friends and family to spread the word in their social circles to start your marketing from scratch. 
WhatsApp is also one of the most popular ways to let people know about your products. Tell all your local friends and relatives to tell them about your business. For those who are interested in your products, form a WhatsApp group and share your newest products regularly. Whatsapp saree business tends to spread quickly and returns good results. Similarly, you can use Facebook groups to market your saree business to people with similar interests like those of small vendors, saree manufacturers and distributors.