There's no denying that the traditional saree has been in style for centuries. However, there is a lot of variation in what you can do in displaying your saree today. Good Saree photoshoot enhances the overall aesthetic and captivates more attention. In this article, we will help you cover all the saree photoshoot ideas and how can you make your saree photoshoot stand out!
Trendy Creative Saree Photoshoot Ideas
For creative saree photoshoot, you can setup a creative background setting with better chosen colors. The light can be set accordingly. Shadows can be minimized to avoid any bad exposure in your creative shots. Jewels and ethnic accessories can be used with the model to match and highlight the occasional use of the saree. Props can be used to setup a cosplay and creative feel to your saree photoshoot. 
With TRI3D Saree Draping Software, you can get creative model shots that can ease your hassle and plenty of cost in producing and arranging a creative setup for your saree photoshoot. The software has a lot of creative saree templates that can be use for a creative saree photoshoot.
Saree Photoshoot Ideas Without Using Models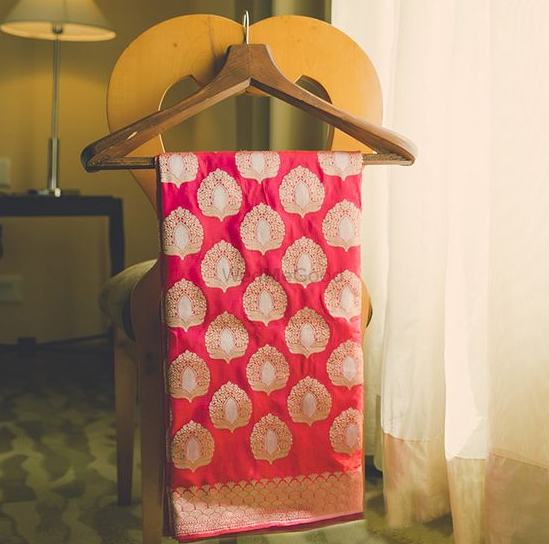 In this case, you just need a professional photographer instead of getting to arrange a professional model like the latter. With the photographer and a good setup for background, you can click good looking images of your saree. Make sure it covers all the design on the saree. 
If the design is not repetitive you can fold the saree and keep it in front of a good background and then have the photo click. Make sure the aim is to display all the design that is there, so we do not miss its selling point.
Photoshoot With A Mannequin
A mannequin is a life-sized model of the human body used to display clothes. For this type of photoshoot, you need to have 1-2 mannequins on which you will put your saree upon. Wear the saree and present it good. You can now click photos with your phone or any other camera to have some good quality images to display your saree online. Mannequins are often used to display clothes in stores. They're very lifelike and can be used as a stand-in for real people in advertisements and displays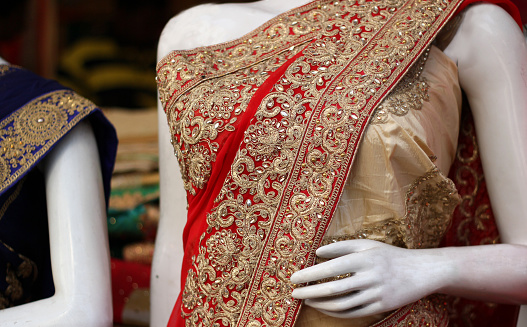 Traditional Saree Photoshoot With Model
The first option is to arrange a traditional photoshoot setup. Arrange a professional photographer and a professional model. Manage a editor, a hair and makeup stylist and some crew members to create the professional setup. You can click images in different poses with your model. Display the design on your saree making sure that you cover everything on the pallu, body of the saree and blouse, if any. With everything at place, you can get 5-10 photos with your saree on a professional model that would be better to display the saree. Usually this type of photoshoot takes up a whole lot of time and plenty of money to invest.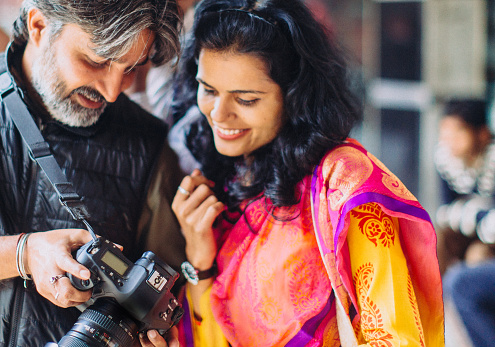 Modern Digital Photoshoot With New Age Technologies
The alternative to traditional product photoshoot is the new age apparel visualization and digital draping technology. This is the type of photoshoot that you can do with a very little budget and get your display images in 2-5 minutes without any hassle. You don't need to hire a professional photographer or professional model or any one else. You just need to have a phone to use this technology and you can get done your saree photoshoot at home.
Popular in the industry, TRI3D is one such company that provides beautiful photorealistic images through their software. You can drape your saree onto a model with few clicks.
You just need to click the image of your saree, and upload it onto the software. That's it. Everything rest is done by the Saree Draping Software. Your saree is draped onto a 3D model automatically. You get to select among 1000+ templates with different models. Display your saree upon the model with multiple poses and angles to cover each and every aspect of the design on your saree.
Also with different templates of different models you don't have to limit yourself with only one model. There are different templates of different models and mannequins with multiple poses. Saree Draping Software is the best way to modernize your saree photoshoot and give a completely new dimension to it. 
Along with the draping technology, you can also visualize your saree in different poses and angles that raises the attention quotient of the actual saree. You wont have to search for trending pose sets elsewhere as Saree Draping Software already provides trending and high value return pose sets for your sarees. The software has 1000+ templates to visualize your saree with photorealistic images rendered with new age digital draping technology.

Subscribe to know more such exciting news and updates on online saree business
If you are looking to choose a cost effective way of doing a saree photoshoot, then the modern photoshoot idea is for you. With digital draping technology, you get multiple images of your saree with different poses and angles. It enables people to see all the aspects of design and don't have to imagine what it might look like on them. The digital photoshoot also displays more realistic colors than traditional model shoots. It allow customers to better visualize the actual garment.