A smart seller is always a happy seller. A good seller maintains healthy selling habits to improve your sales on Amazon. Here, in this article, we have organized key points to look over to be a good seller on Amazon.
–  Images you choose to upload for your product will impact customer buying choices. Always choose images that are clear, easy to understand, information-rich and attractively presented.
–  For apparel like a saree or any other garment, it is recommended to display it on a model. Pose and angles are underrated elements of how garments are bought. They generally get higher customer attention for how favorable and comfortable they make the garment appear. There are several quality standards that Amazon demands from its sellers, you can check them here.
–  Good variation relationship listings allow buyers to compare and choose products based on different attributes, such as size, colour, or other characteristics from the available options on a single Product Detail Page.
–  Customers search and browse on Amazon using specific product details. If your listing information is incomplete or incorrect, it may affect your product discoverability and conversion. The Listing Enhancements tool suggests opportunities to improve product sales and glance views by adding essential product information to your listing. You can also improve your listing by preventing condition issues that arise with the product.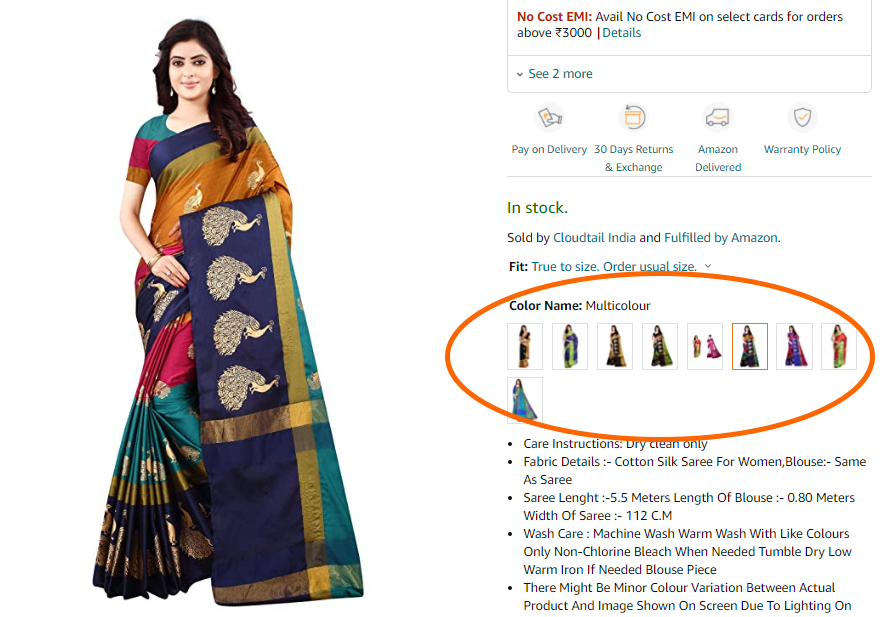 –  The Amazon classification system uses values supplied by sellers to determine where products appear in the Amazon catalog. If this information is missing or incorrect, customers will have a difficult time finding, comparing, and purchasing your products. This could impact your sales on Amazon. The Product Classifier tool can help you to identify the appropriate category and filter criteria for the product.
3. Good Learning Techniques
–  On Seller University, with various modes of education such as Videos, Study materials, Online Webinars and classroom trainings, you can understand and learn end to end processes, services, tools, products and policies on Amazon, to grow your business and boost your sales with ease. You can attend free events on Seller Events.
To grow your business opportunities there are also several programs and services that amazon run for its seller community. You can check them here.
–  Using condition types helps you to list offerings in a range of conditions. For many product lines, seller offerings in multiple conditions help to expand the buying choices available to customers.
Always put the most important keyword(s) in the product title. If you're selling a saree, make sure "saree" is in the title. Most important is the item's brand name and then comes the unique feature/material of your product then the product color and size, just that's it. No need to crowd your product title with irrelevant keywords.

If your descriptions don't convince people to buy, they'll bounce off the listing which can naturally decrease your conversion rate.
Use bullet points in technical details and write a concise and attractive description to make your product stand out. You can research product descriptions of top saree sellers on Amazon like Mimosa and Saree Mall, to have a better understanding of what works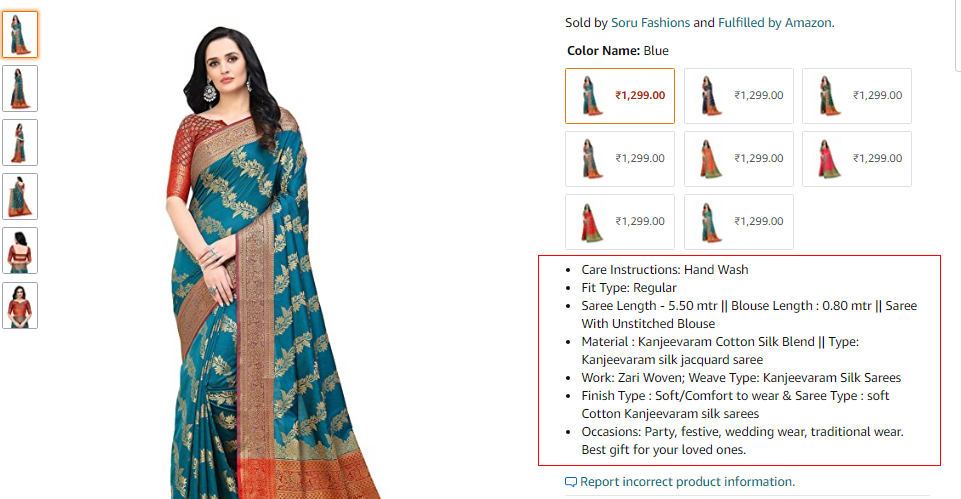 Sign up for more such exciting updates about TRI3D!
5. In-house marketing & advertising on Amazon
Sponsored Products – You can increase your product visibility and boost sales with Sponsored Product Ads on Amazon. These ads appear in shopping results and on product detail pages that make you reach to the customers who are looking for products like yours. Campaign reports track ad expenditure and performance so that you can learn what is working and fine-tune your campaigns.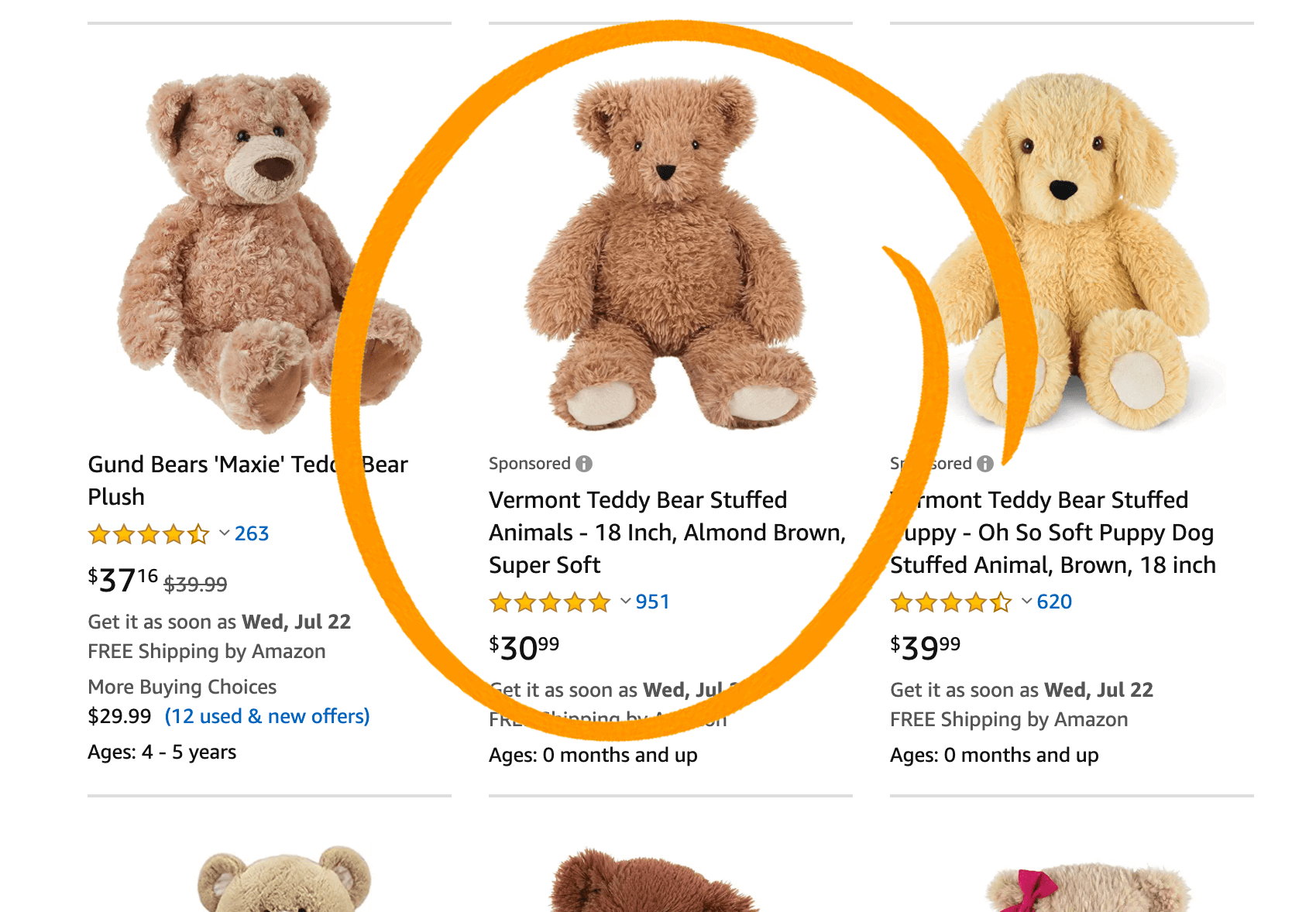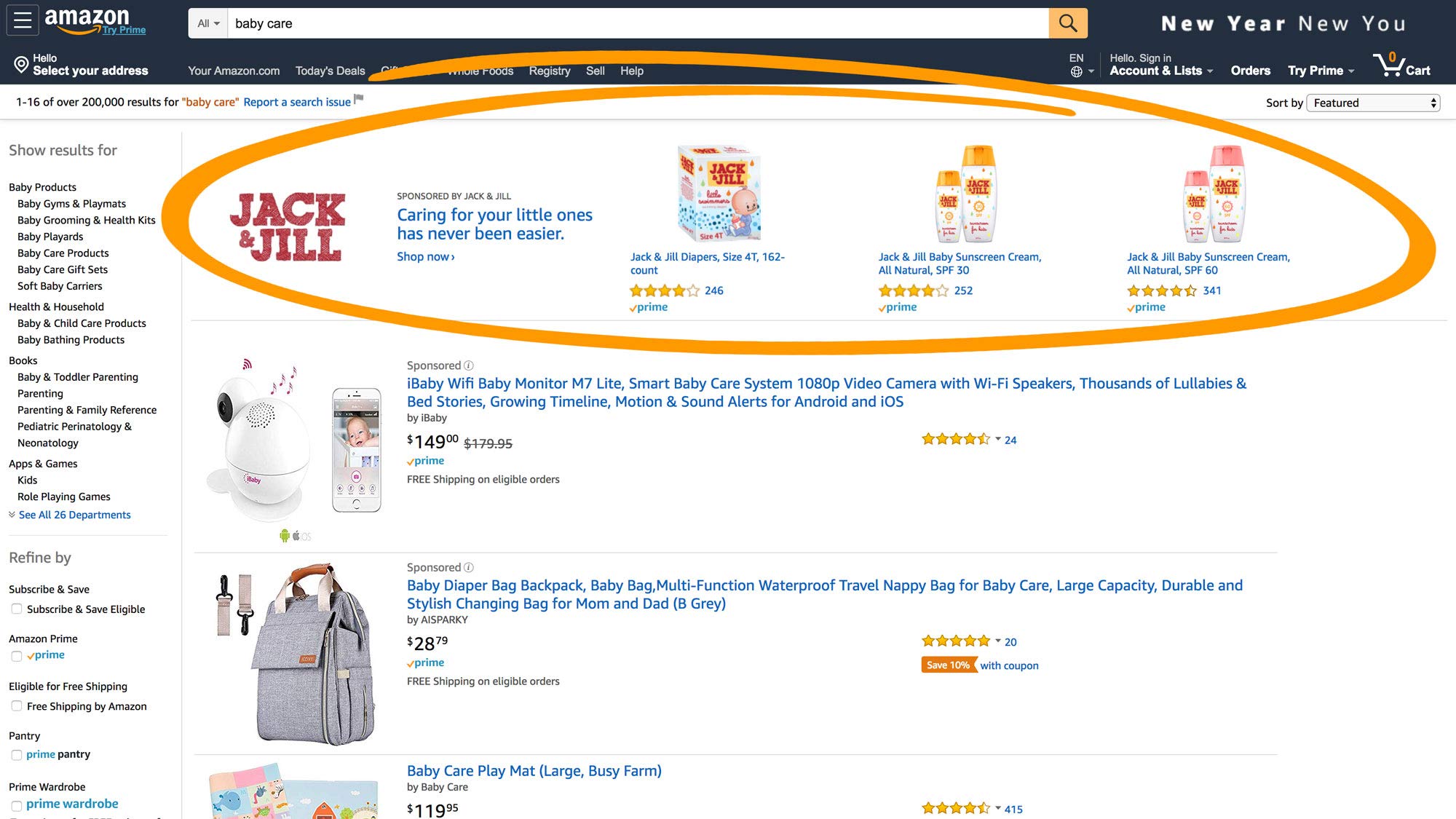 Sponsored Brands – Sponsored Brands allows you to quickly highlight your brand and product collection to shoppers who are interested in similar products.
Sponsored Brands displays your brand and product portfolio. These ads contain your brand logo, a custom headline, and a selection of your products. They appear on shopping results pages for product visibility and driving sales.
Stores – Stores are highly impactful, custom-multipage shopping destinations on Amazon for individual brands. You can create your brand identity and keep your products all under one roof that will highlight your brand story and product offering. You can choose from a rich set of easy-to-create content templates and tiles, rearrange them with easy drag-and-drop functionality, and make a professional-looking website without any coding or design skills. Stores are free to use.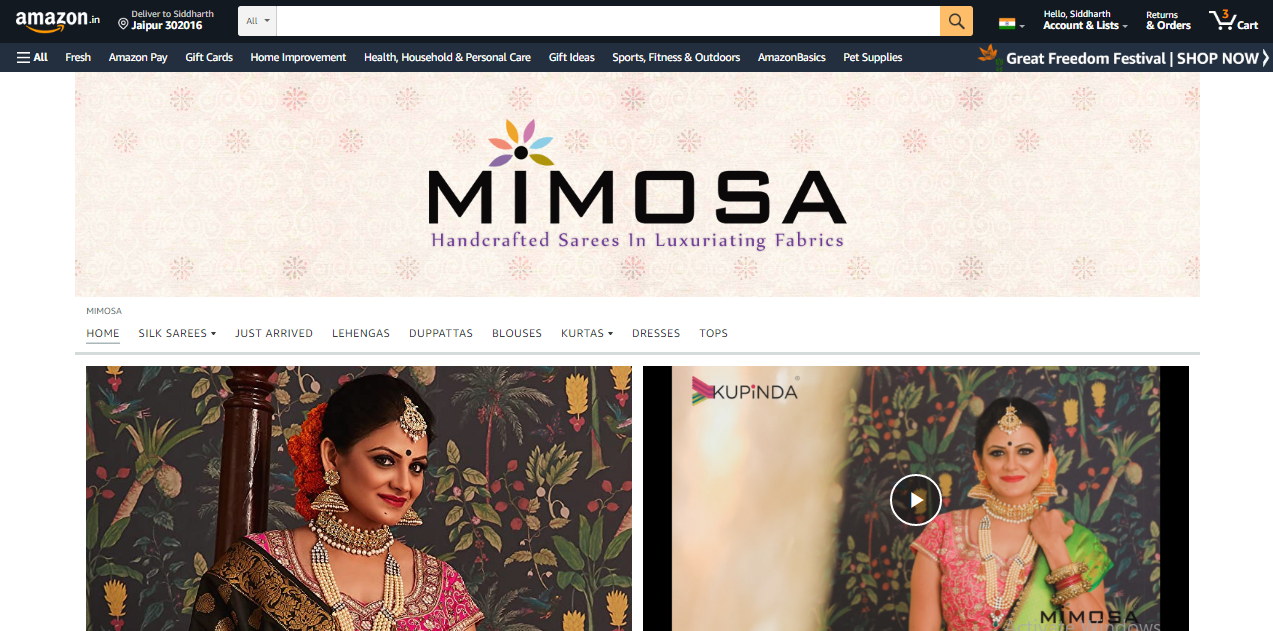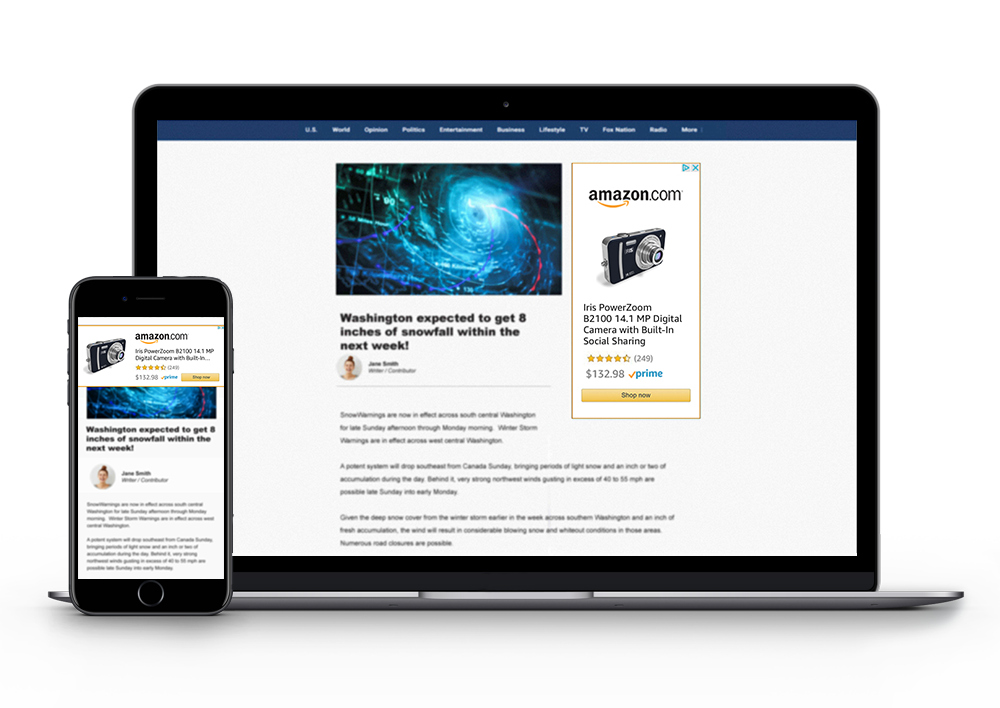 Sponsored Display – Sponsored Display helps you to reach your audience based on relevant shopping activities and their interests. 
It increases awareness, buyer consideration, and sales conversion with automatically generated display ads that are easy to create and manage and highlight your product on Amazon.in as well as on other channels.
You can check many more advertising options on Amazon from here.
How much to spend on Sponsored Product Ads?
–  Calculate your profit ratio. Lets say, you sell a saree at 100 and the profit you get from it is 20. Then your profit ratio is 20/100, i.e., 20%
–  Calculate ACoS. 
ACoS stands for Advertising cost of Sales.
If you spend 10 on an Ad for a sale of 100, your ACoS is 10/100, i.e.,10%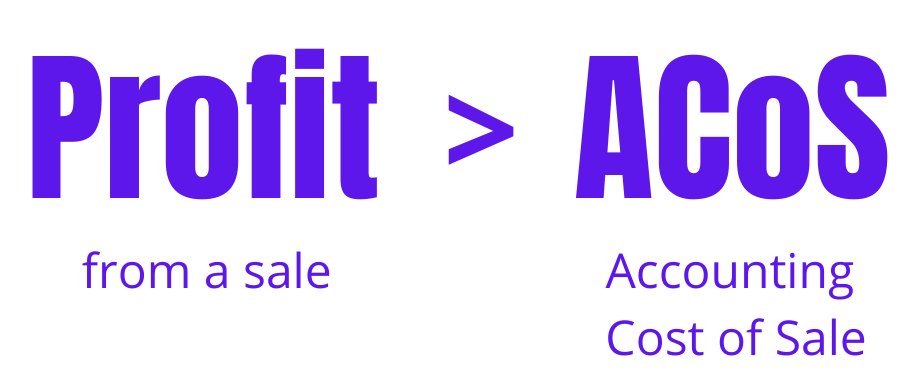 –  So, if ACoS for a keyword is less than the profit ratio, the ad based on that keyword is making you money. Amazon gives you ACoS for different keywords related to your product while you create your Ad.
6. Customer Reviews and Ratings
–  Customer reviews and ratings help customers to learn more about the product and decide whether it is the right product for them. They help sellers in understanding customers' sentiment about their products, what features or aspects of the product customers like, and what areas need improvements. Keywords that consumers use in reviews can help your product stand better in search results.  According to Search Engine Land, Amazon rewards brands with great customer service that respond quickly to reviews and questions.
–  Research shows that 84% of shoppers trust online reviews as much as a personal recommendation, and 91% of shoppers occasionally or regularly read online reviews.
–  When it comes to negative reviews, you should always respond to them thoroughly, as they can be a great way to build credibility and show that you care about their reviews and are there to fix them. There are also several product review policies and guidelines made by Amazon for fake reviews and other infractions to deal with authenticity of customer reviews.
To be a good seller on Amazon you need to use clear and information-rich images to display your product features. With good product listing, you minimize complex listing and enhance customer experience. Optimizing SEO and campaigning cost efficient advertising further increases your visibility and boosts your sale conversion rate. Making a strategy for good Social Media Branding is also an essential mode of channelizing your products on social media networking sites. This helps to enhance brand identity and creates multiple interaction points for your potential customers to reach out to your product, thus, driving sales to a whole new level. Watch out for our upcoming blog post on social branding!