Social media branding is about consistently using the right methods to engage with your target audience on social media platforms. By creating a strong brand presence on social media, you can reach a broader audience. In this article, we will show you how to build an authentic and strong brand image on social media to amplify your media strategy efforts.
Creating a strategy for social media branding is an important aspect to grow your business opportunities and marketing channels. Choose and leverage the most appropriate social network that suits your brand.
4 Key Areas to look upon for good social media branding strategy
Identity

Audience

Content

Design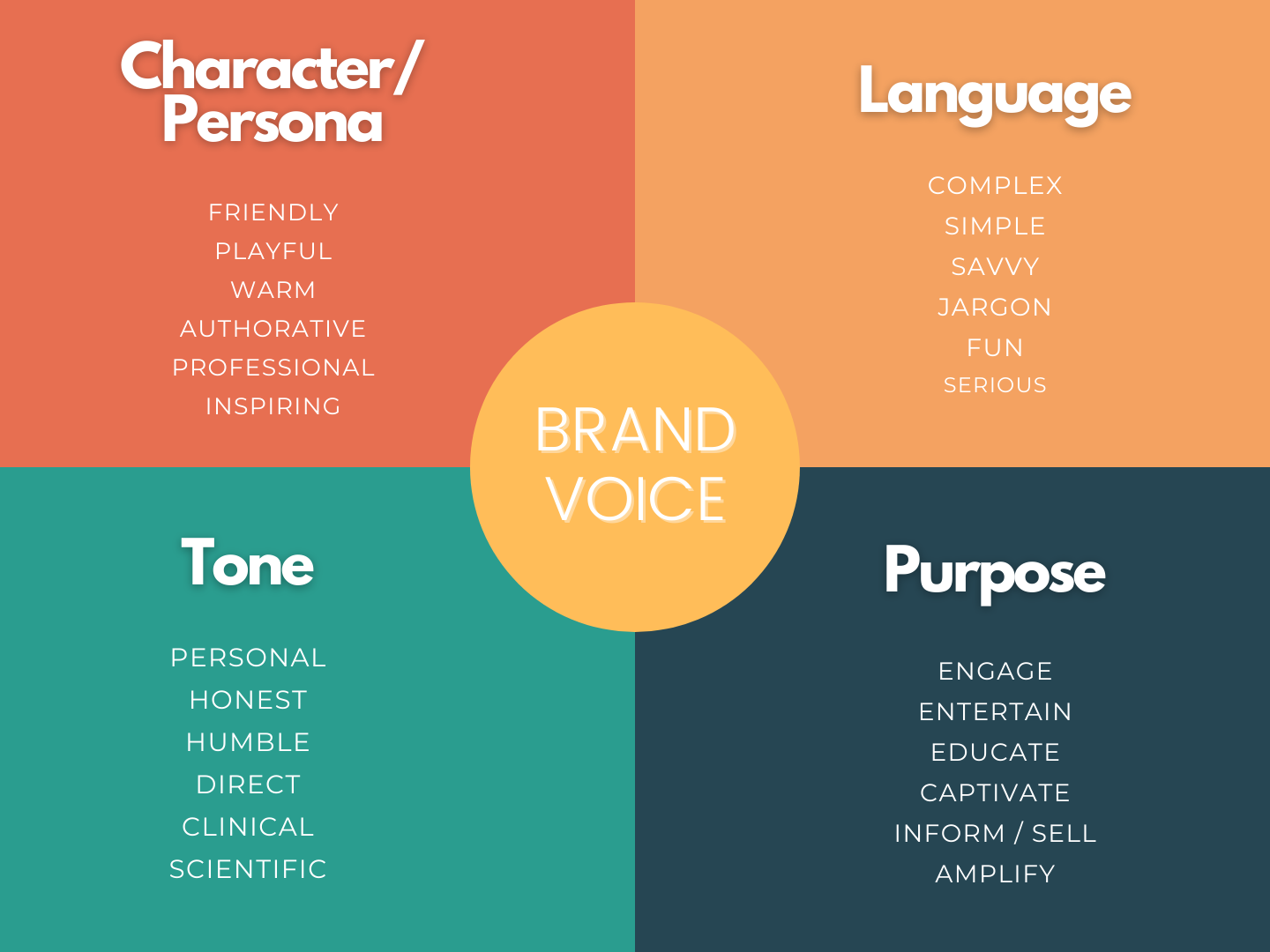 To find success with social media branding, you need to know your business. Create a social media brand persona guide and remain consistent across every social channel you use. You should cultivate a consistent image with your brand's voice, imagery, colors and overall outlook. Ask these questions.
What defines your brand identity and how does it differentiate from the others? What does it seek to achieve? Who and how does it want to impress?
The clearer you are about your brand identity, the easier it will be to craft the right message.
Choose among different Brand Voice elements given above and be consistent with the communication on your social media.
A big part of social media branding is understanding and knowing your target audience. If you want to help your audience, you need to get into their shoes. And look at their problems, wants, and needs from their eyes. Monitor who follows you on social media and interacts with your posts. Who likes, shares, comments on your content? Then narrow down on key common characteristics such as age, location, language, interests and so on.
Understanding the kind of information your followers seek will help with understanding your audience. According to the Sprout Social Index, the top four most commons reasons why consumers follow brands on social media are to: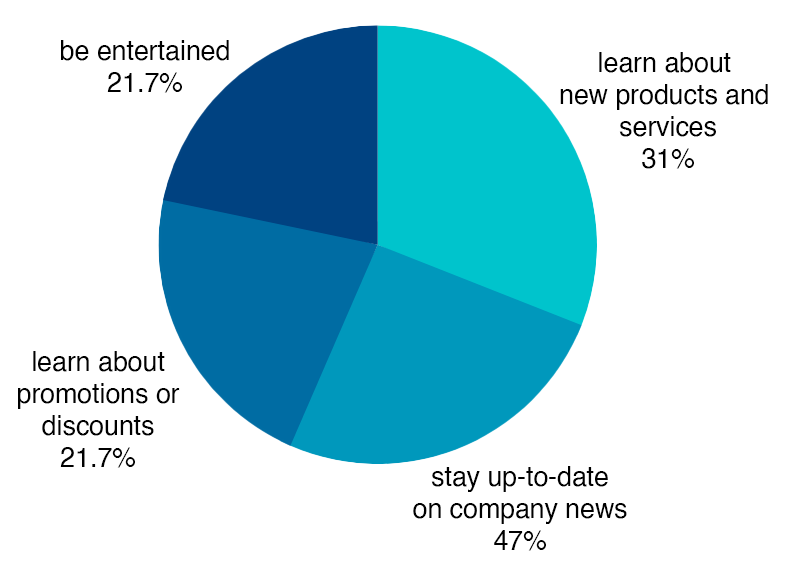 A platform such as Sprout Social makes distilling through online conversations easy with its social media listening tool. This tool tracks conversations around your brand, examines audience preferences, identifies trending topics and more.
Another major aspect that most brands should practice is replying to the comments on their updates and engaging with their social media followers. If you never communicate with your advocates, it would appear as if you don't value their presence and time.
Launching a Twitter campaign doesn't make sense if a majority of your target audience is most active on Instagram. Understanding what your audience wants and on which platform will define your content strategy.
Sign up for more such exciting updates about TRI3D!
The content you share has the power to make or break your social media marketing campaign.
Every social network has certain native functionalities. It's more important to determine which social media sites your target audience is most active on. Once you decide over the social media, its time to create a content calendar and post frequently. You can use Buffer or Notion for scheduling updates on all of the major social media platforms.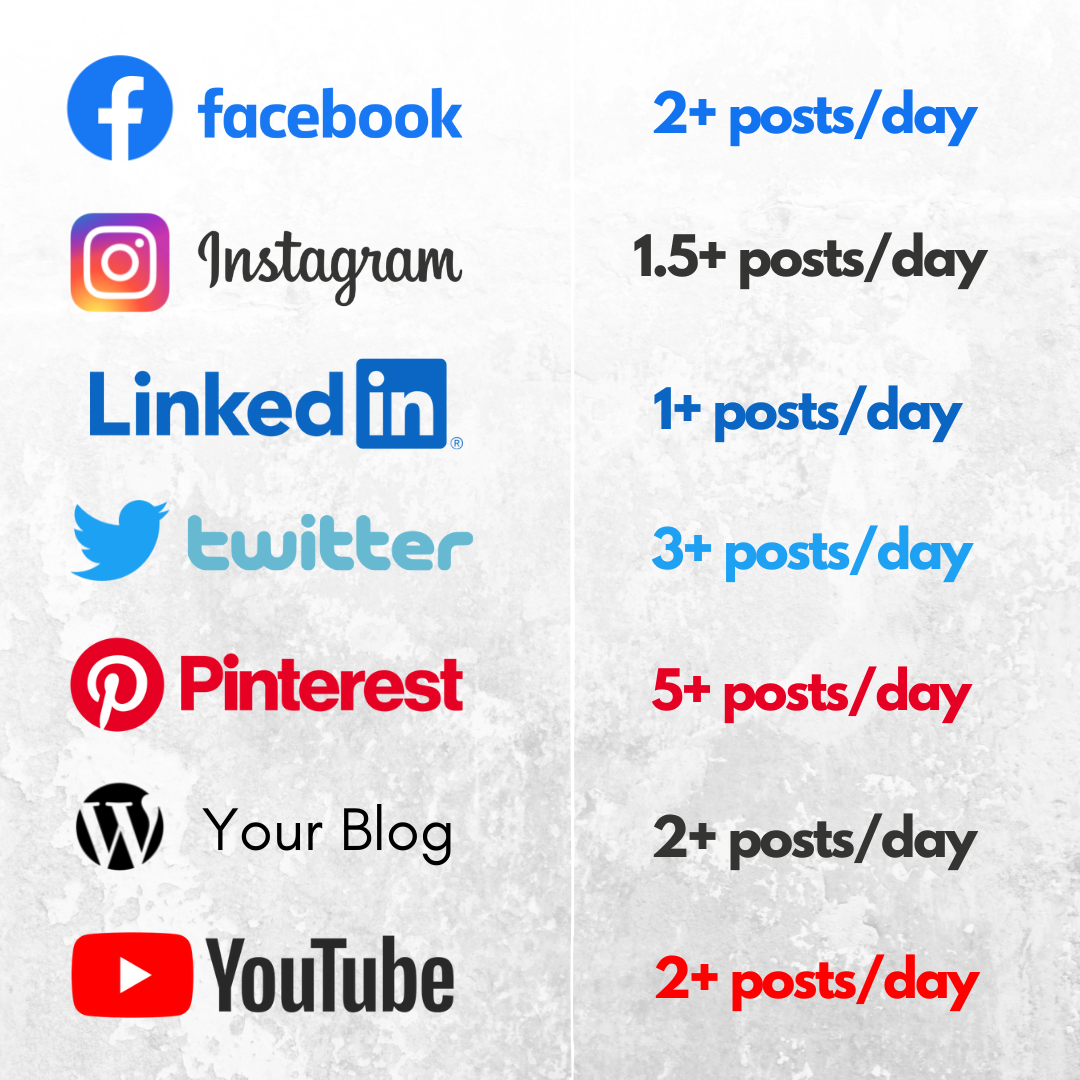 Try and build a real relationship with your target audience by using social media as a tool. 
– Try A/B testing different content elements, formats, timings and more. As a result, you'll fine-tune your content strategy to the types of posts your target audience tends to engage with.
– Remember to create content for different stages of the purchase funnel.
– Entertaining content may be great to capture attention at the awareness stage, for example. But for those at the consideration stage, informative and instructional pieces work better.
– Be more direct with your audience research. Instead of assuming or using solely analytics data alone, consider what your followers really think by putting those insights into context. Conduct polls and ask them questions so you can engage them better.
– You can also conduct contests & special promotions to maintain a good engagement rate.
Visual elements such as color palette, typography and etc. play a crucial role in how your followers perceive your brand on social media. Using color with impact can help a brand appeal to its target audience. Be consistent with your brand color across all media platforms, both online and offline, to ensure a unified and professional look. Remember, our brains tend to process visual content 60,000x faster when compared to regular text. It helps you build your brand recognition more.
Another important aspects for good social media branding includes : 
Customer Video Testimonials
– Capturing customer experiences creates a powerful tool that's practically effortless to use. You can write down testimonials for posting on your website or printing in your marketing materials, but a video testimonial is an even better, more powerful format. Video marketing is one of the most efficient marketing formats today, as videos are attention-grabbing, engaging and easily shareable in the current online world. 
– Video testimonials boost your brand credibility. Your customers are far more likely to believe one of their peers than they are to believe you. Testimonial videos allow your clients to see other people talk about your products, giving an honest, unscripted opinion. It puts a face to your business and gives your brand the credibility it needs within your target group. Valuing your customer reviews adds to your credibility and builds a trustable brand image for your potential customers.
– A written testimonial misses out on the subtle facial expressions and changes in tone that add resonance to a thought, while a video captures it all. This adds a level of authenticity to the video, which in turn helps you develop an emotional connection with your audience. Video testimonials help to humanize your brand, putting a face to your product. By showing your potential clients one of their peers who has benefitted from your product or service, you help to make them believe that they too can gain the same benefit.
Collaborations & Influencer Marketing
– 76% of internet users are likely to trust brand-centric content created by normal people instead of the brands themselves. With influencer marketing, a brand's products and services can be exposed to a host of new individuals. Branching out to a wider set of people can create a fresh stream of leads and convert newfound visibility into sales. Partnering with influencers will help brands get endorsements from more trusted sources, and deliver better brand salience.
– For instance, if a revered saree influencer speaks highly of a particular saree, it will have a much deeper impact than if the brand itself harps on its superiority and features. By creating content that deeply resonates with the target audience while also establishing a sense of bonding and trust, influencers can help brands form a fiercely loyal customer base. Instagram is the preferred influencer marketing platform for B2C brands, especially for lifestyle and fashion brands.
– Contests and giveaways are some of the best influencer marketing strategies to promote products. Referral programs are another one of the strategies that can measure the ROI from your campaigns. According to a study conducted by Twitter, there was a whopping 88% increase in the purchase intent of consumers when the products were promoted by a trusted influencer. 
So you should make a persona guide for social media and should cultivate consistent brand image across every social media. Research and analyze over your target audience and monitor what content is preferred and work over your content strategy to show that you're active and available on social media to be able to help, communicate and interact with your customers. Define Brand color and use better aesthetics to be able to look pleasing and desirable. Share customer testimonials to boost your brand credibility and trust among your potential customers. Lastly, use Influencer marketing to expand your reach with the influencers that can give much greater access to your market audience and leverage their social media image to boost your sales and market your products.