Q1. What was the photoshoot procedure before TRI3D?
Before getting associated with you guys we used to schedule photoshoot in Mumbai and take all the products from here. Stay there for 7-8 days where we would do all the photoshoots. Then come back and the photographer would edit it. Then the printing guy would edit it and make a catalogue for it. It was such a long procedure. Due to this we used to start our winter collection cataloguing from the month of June or July.
This was a 1 – 1.5 month long process earlier before TRI3D.
With TRI3D's help that time has reduced drastically to 1-2 days for photoshoot and 3-4 days for cataloguing. Entire process has been reduced down to a week!
The same process which used to take over a month has been reduced to a few days with TRI3D!
Q2. Cost of Photoshoot before & after TRI3D?
Before getting associated with you guys a single product photo used to come out to be 600-700 rs. per photo
After getting to know TRI3D its just 50-60 rs. per product photo
Its really inexpensive for us and the service you are providing is very good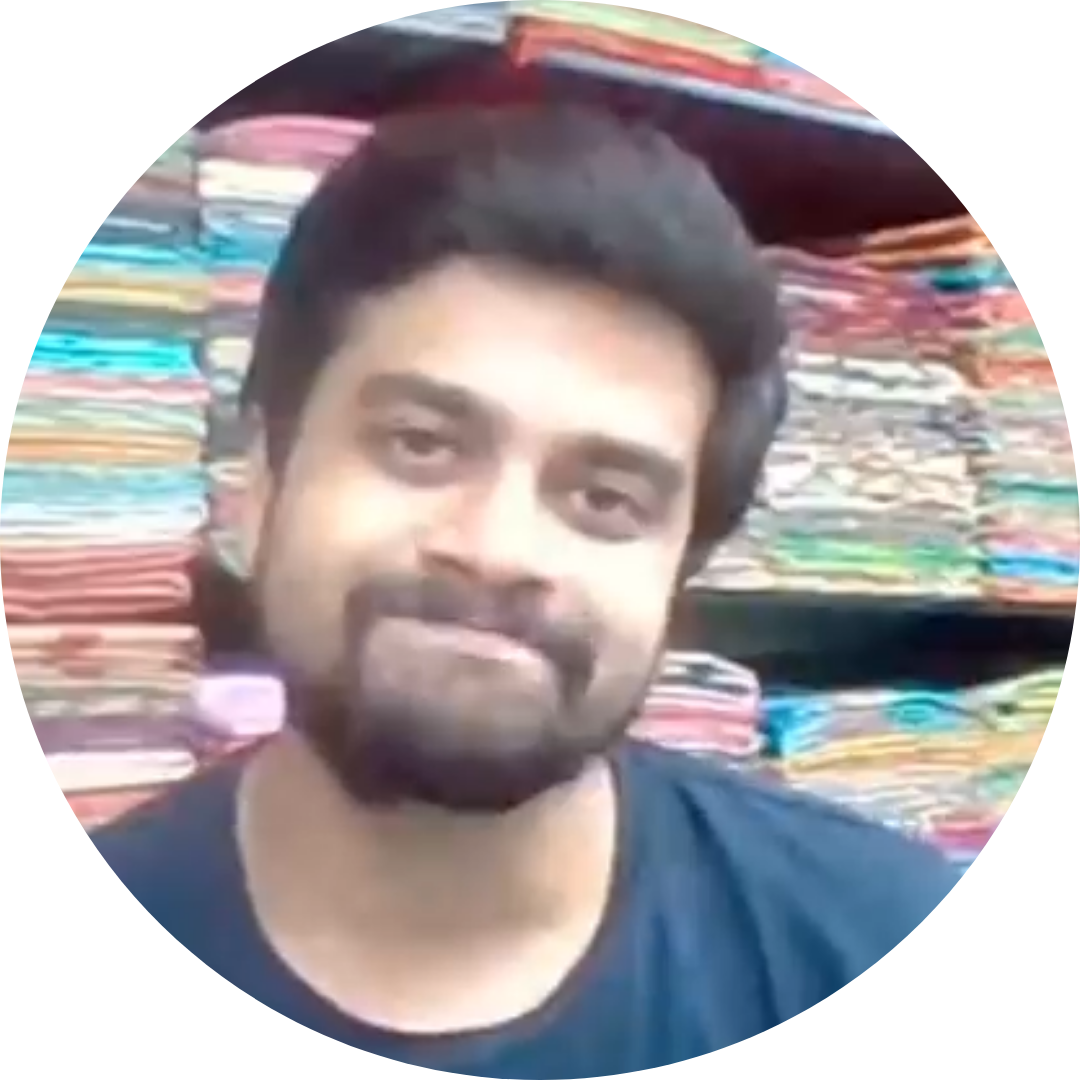 Ayush Kumar Patra
Founder, HandloomSaga
Q3. After using TRI3D model images, what changes have you seen in orders?
Before we used to put flat photos of the saree and websites like Flipkart & Amazon were accepting that but wasn't getting a good response. After using TRI3D model images, customers were able to picturize the saree and get a better understanding of how the saree and pallu will look. We have seen 2-3 times increase in our orders
Q4. Any increase in number of cataloguing?
Before we used to do around 100 sarees, 100 salwar suits & 50-60 bed sheets thats it
With TRI3D help i am doing about 800-1000 number of sarees now, 400 – 500 salwar & suits and 700-800 bedsheets.
Looking to Scale Your Saree Business Or Want to Start Selling Online?