Sarees have always been in high demand in India. Here, women like to buy and wear ethnic wear more than any other country. That is where opening an online saree business comes in real handy. In this article, we will tell you everything you need to know about how to start an online saree business.
1. Get a device with good internet connection
Arrange yourself a smartphone or a laptop with a good stable internet connection to be able to set up a website online and to be able to communicate with your customers on social media.
2. Get a list of saree manufacturers and distributors
Before setting up an online saree business, you need to contact a few saree manufacturers and distributors in case you need to buy sarees from a third party. Anyway building up a good network of manufacturers and distributors never goes waste as they can help you in times when you will go out of stock due to heavy demand.
You can search for list of saree manufacturers in your city from Justdial, IndiaMart, Textile InfoMedia App
3. Decide over a name for your saree business and apply for GSTIN
For setting up an online saree business, you would need to have a GSTIN and PAN to proceed with the registration process on different ecommerce marketplaces.
For saree business name ideas, you can read our blog: Best Saree Business Names
Now once done with all the prerequisites, you are ready to kick start your own online saree business
Process to start an online saree business from home
First of all, you need to know about the existing market of online saree business. Just research on which sarees are popular in demand and study what existing competitors are doing to sell those sarees. Checking on your competitors gives you a good lead to offer more options to your customers. Decide on your target market accordingly.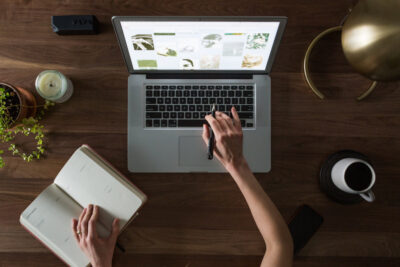 2. Set your Target Audience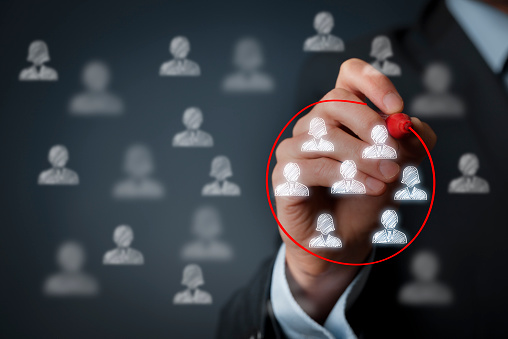 Although you can sell any saree you want it's better to enter the market with a well thought out audience to target. Women from different parts of the country have different tastes and preferences when it comes to buying sarees. Some like cotton and some like silk better. Setting up a target audience and hitting a certain demographic will allow your business to start small but with time it would have greater potential of scaling into a bigger business. Also with a niche audience, the chances are better that you will be able to fulfill the demand of your customers.
3. Determine the right selling price and create a business plan to manage your financials
Decide over your selling price depending on the cost of investment you are willing to input. Analyze and compare the cost your saree manufacturer is telling you to buy the sarees and how much stock you want to keep at the beginning. Keep in mind the internet cost, marketing cost, and several other costs that would come under your overall investment into the business and decide over an optimum price that will not obstruct your customers from buying from you.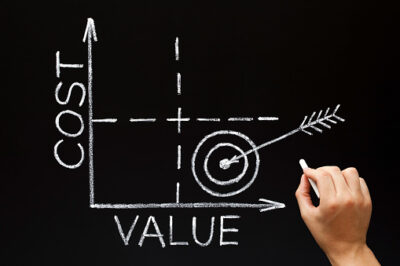 4. Set up your own website/sell on an ecommerce website/make a store on third party websites
Now that you have your saree and the price at which you want to sell, it's time to set up the marketplace where you will reach your customers. There are several options available for this.
– Setup your own website if you can hire a programmer or do it on your own
– Sell on ecommerce websites like Amazon, Flipkart or Meesho
To sell on these websites or your own online store, you would need an attractive catalog to sell your sarees.
TRI3D Saree Draping Software is one such software that can provide you 3D model images with your sarees. Just upload your saree image and use photorealistic images of your sarees draped onto a model in different poses to display on your website/store.
Cost, time and effort involved with the model photoshoot is a serious trouble for ecommerce businesses that want to display their products draped onto a model. When needed for bulk images this amount can reach to thousands and also maybe a lakh of Rupees. With TRI3D, you can cut this cost up to 90%.
Different options have different benefits but among these selling options selling on an ecommerce website gives you a major advantage of logistics. They provide you with their own like Amazon Fulfilment Service and Flipkart Fulfilment or third party logistics services so you can focus on your product side and leave packaging and delivery side to these websites. Even Shopify and Dukaan have third-party logistics partners as Dunzo and ShipRocket. 
6. Use Social Media to market and advertise your online saree business
Take help of advertising tools such as Facebook Ads and Instagram Ads to advertise your saree business to reach a greater set of audience. Ask your friends and family to spread the word in their social circles to start your marketing from scratch. 
WhatsApp is also one of the most popular ways to let people know about your products. Tell all your local friends and relatives to tell them about your business. For those who are interested in your products, form a WhatsApp group and share your newest products regularly. Whatsapp saree business tends to spread quickly and returns good results. Similarly, you can use Facebook groups to market your saree business to people with similar interests like those of small vendors, saree manufacturers and distributors.
Subscribe to know more such exciting news and updates on online saree business!
What is the profit margin in saree business?
Sarees come in a various range starting from Rs. 300 and for designer sarees, it can go up to Rs. 55,000. So, your costing depends on the material and design of the saree (this is where your knowledge of dress material and saree will help you and your weavers or manufacturers will not be able to cheat you). Depending on the location, you can either give the option of free delivery or charge a nominal delivery cost. Except for the smartphone's cost, rest all the expenditures won't sum up to more than Rs.2,000 to Rs.3,000 per month.
After deducting all your expenditures, in most cases, the profit margin is 30 to 45 per cent. So, depending on the price quoted by your manufacturer, you can price the sarees after adjusting your profit margin. Mostly the profit margin is not very high on the low range sarees, but for the designer sarees or for the sarees above Rs.1,000, you are bound to fetch a good profit.
How to Start an Online Saree Business Without Investment?
You can start an online saree business without investment if you have a good relationship with the saree manufacturer or any distributor that is willing to give you a lot of credit. Setting up the right price margin for the thorough researched target audience can deliver you profits that can help you return the debt you took for the early credit stock. In this way, you can kick start your online saree business without an actual investment.
So, you can start you own online saree business by keeping in mind the points discussed,
Research over your target market

which saree market you want to start with depending on the demand, availability and profitability. 

Arrange a laptop/mobile

with good internet connection.

Register your brand name on the GST portal.
Contact a few saree manufacturers

and distributors to start with.

Set a suitable price

to inhibit a profit margin and choose which marketplace where you want to sell your sarees. 

Create an online store either on your own website or on any other ecommerce platform such as Amazon or Flipkart.
Decide over your logistics. Where Amazon and Flipkart have their own logistics services, Shopify and Dukaan have their own third party logistics partner to help you with your logistics. 
Market and advertise your new online saree business through Whatsapp and Facebook groups, or Facebook and Instagram ads, or by starting with your own friends and family members and telling them to spread the word in their own circles and so forth. 
Start your online saree seller journey now!