TRI3D technology has garment visualization as a core value proposition which has multiple use cases:  
To create catalog images for garments to showcase on print or digitally on an e-commerce page.
Help the imagination of a customer with a bare piece of cloth in front of them.
Judge how a design could be when manufactured in different styles.
We take this opportunity to showcase three cases that we have implemented in recent times, and how our customers got benefitted from our visualization and draping technology.
Case 1 – Saree Draping Software
Most of our initial customers are traditional Indian retail brands who have a rich collection of Sarees. We enabled our technology with them and the way they have utilized it has boosted sales of e-commerce businesses. Our saree draping software converts a flat picture of a saree into a model draped image, without actually going through the hassle of running a real model shoot. This saves more than 90% of the time, 50% of cost and days of effort. Using our software, they uploaded more than 50 new products every day, more than 1000 garments every month! (that is at least 2X compared to conventional process). You can checkout Prashanti Sarees for one such example. There is a handloom cooperative society, which moved from a 100 sarees listed on their website, to more than 200 products added in just under a month. Not only such big brands, we also have a number of small and medium saree retailers, who upload just 5 – 10 products a week. They get to upload sarees as and when they have fresh stock. 
Case 2 – Fabric Visualization
The second interesting use case we stumbled upon is into fabrics. We see today, that there is an increasing trend, to buy a running fabric(s). They're stitched as per customer's choice, inspired from various styles found on social media like Pinterest, e-commerce, etc. Especially in the female category. So we helped the brand to visualize a running fabric in various different styles. Like a dress, a skirt,a jumpsuit, a coat, a blazer, a suit, etc, and it really helped their customers visualize a fabric very quickly in the style they would want. This hybrid bespoke designer wear concept is growing not only in India but outside India too! This solution was applicable for both their online and physical retail stores. In thier retaili stores, it was a perfect assistant to their sales guy. The customers could then download the image of how they want to get it stitched, share that with their designer / stylist / tailor and ease out the communication. Real handy visualization!
For example, in the below case, we are showing how different running fabrics look like as a kurti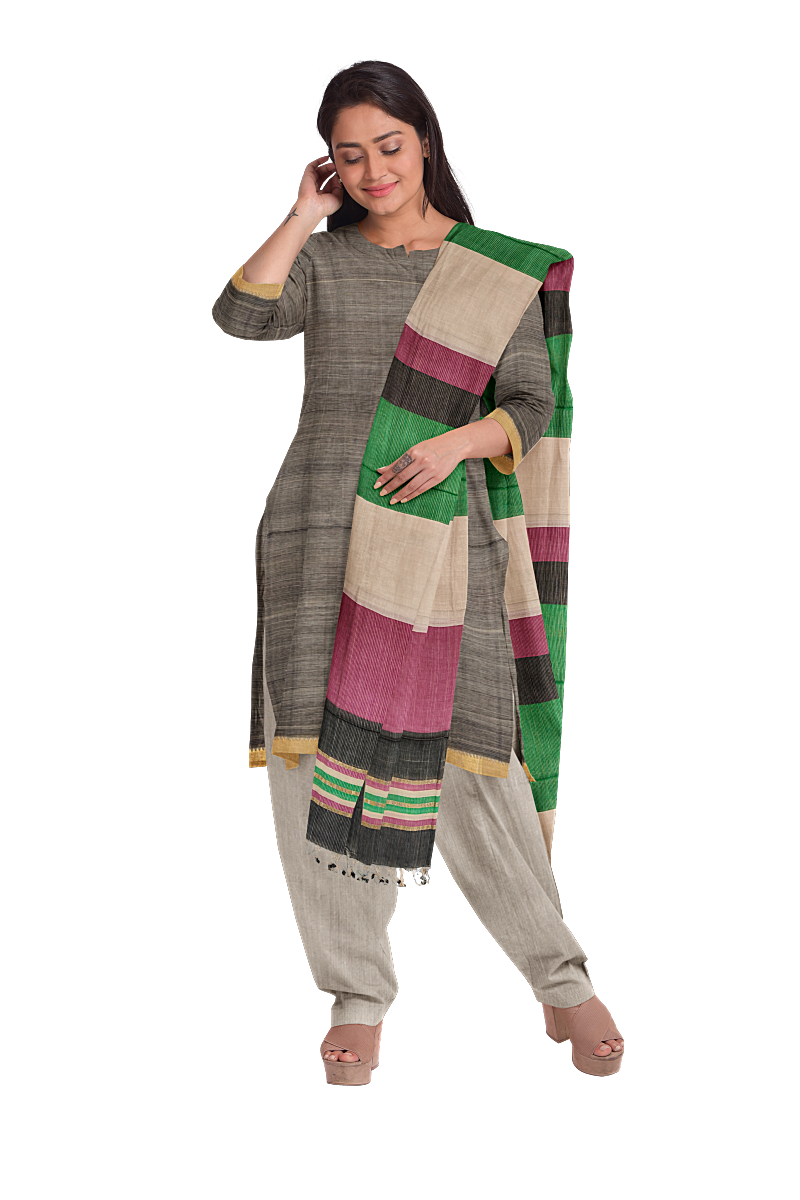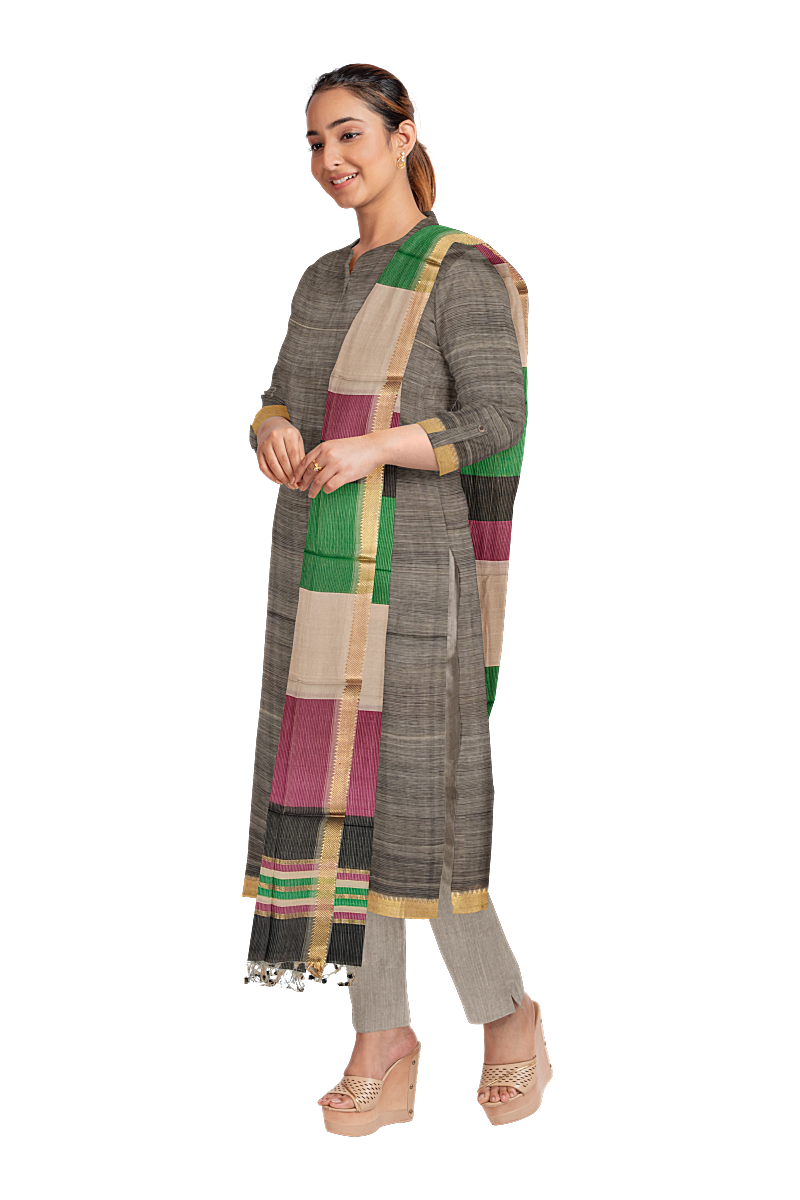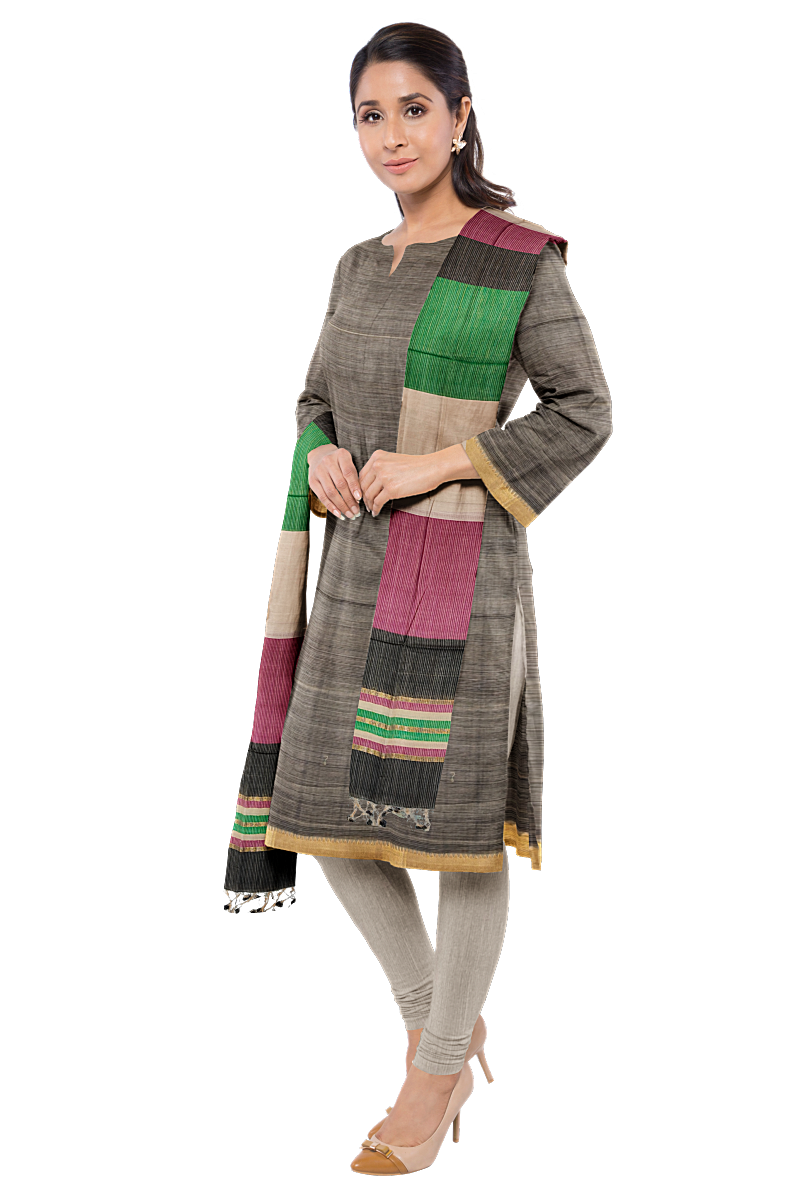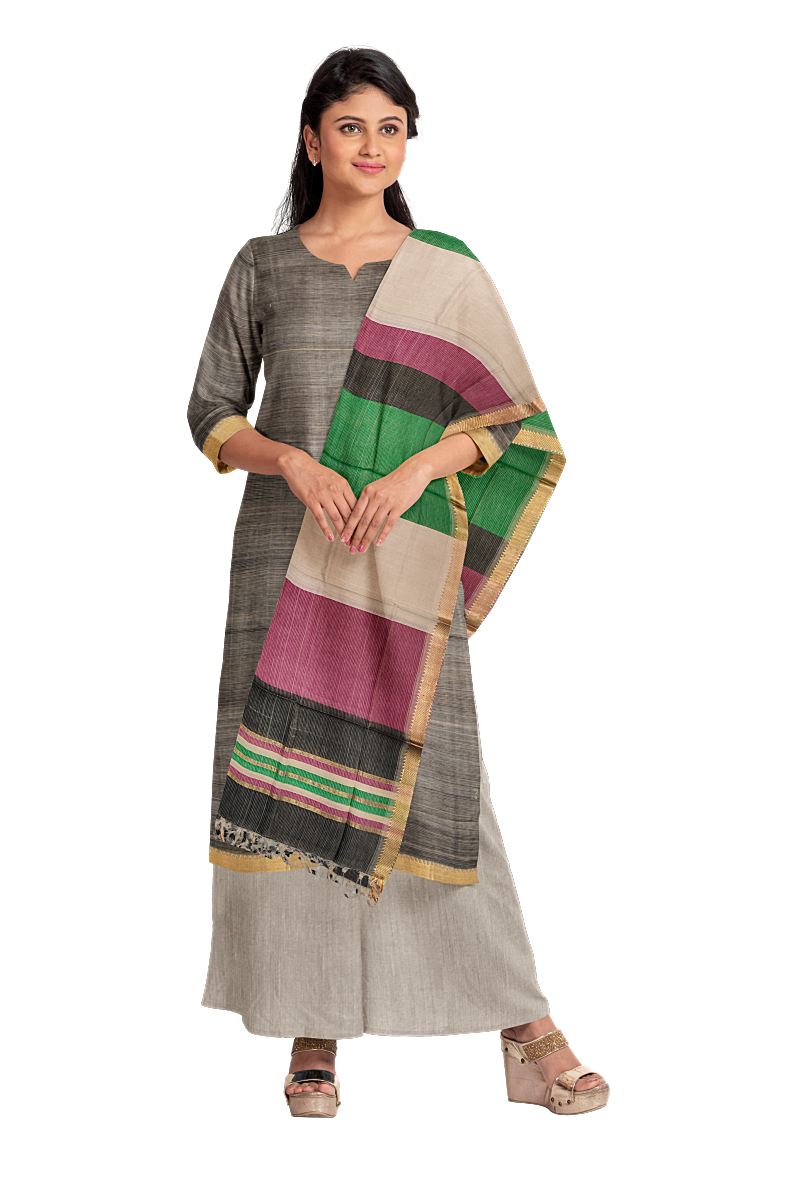 Case 3 – Design Visualization and Validation
Another use case we came across was that of a design cycle. One of our customers design their own fabrics, manufacture them to garments, and sells them to end consumers. They have a pool of designers and wanted to understand how a design would look like on a garment before even the fabric is manufactured. This would basically help in judging a design and optimizing fabric munifacturing. So the time period of their design cycle is reduced. Also, since there won't be any physical sampling required for fabric and garments, it saves lot of costs too! We still don't have any quantifiable data here, but I'm definitely looking forward to collecting some data over time and checking how much it actually made a difference!
Check out more interesting use cases of TRI3D at TRI3D Gallery
Thanks for reading these stories and we're very excited to look out for more use cases where our visualization technology can make a difference! 
Sign up for more such exciting updates about TRI3D!