Reduce Cost Of Modelling Photoshoots by 50%
If you're reading this, you are already a good businessman as you're thinking about cutting the costs of production involved in modelling photoshoots. Modelling photoshoots, all over the world, are used to display the fashion product/service. On ecommerce marketplaces like Amazon & Flipkart, it is a key element in the product catalog of saree sellers. 
As much as photoshoots are essential, it is also by far, an expensive process too! But don't worry, you have reached the right place! We have listed down realistic costs and alternative ways to do photoshoot, that would cut down the costs in half. Read on to find out more.
Cost of Modelling Photoshoots mainly includes the following two costs depending on the client requirements:
1. Photography & Setup Cost
Depending on the market status, the average cost of a professional photographer is Rs. 8000/day. Next, a professional editor would cost around Rs. 800-1000/day for editing the photoshoot. Additionally, a cost for normal production setup would add another Rs. 400-500. Subsequently, a single crew member would take Rs. 200-300/day. An additional cost can also add up for logistics that includes courier and transportation.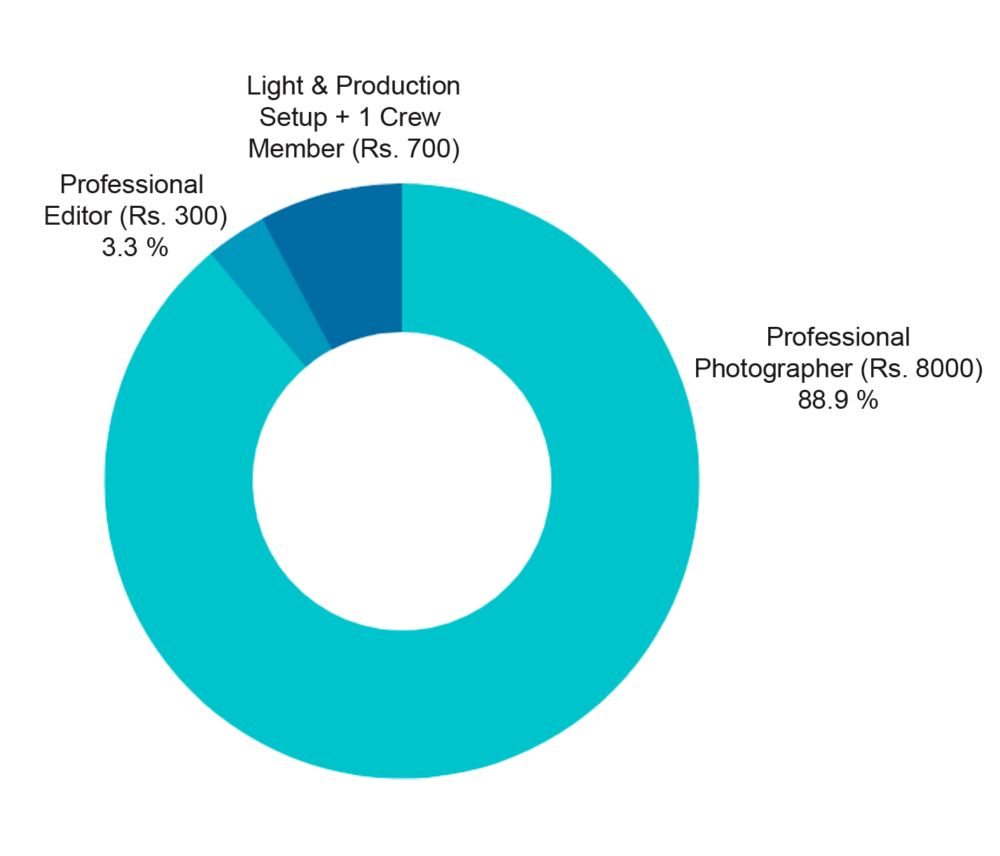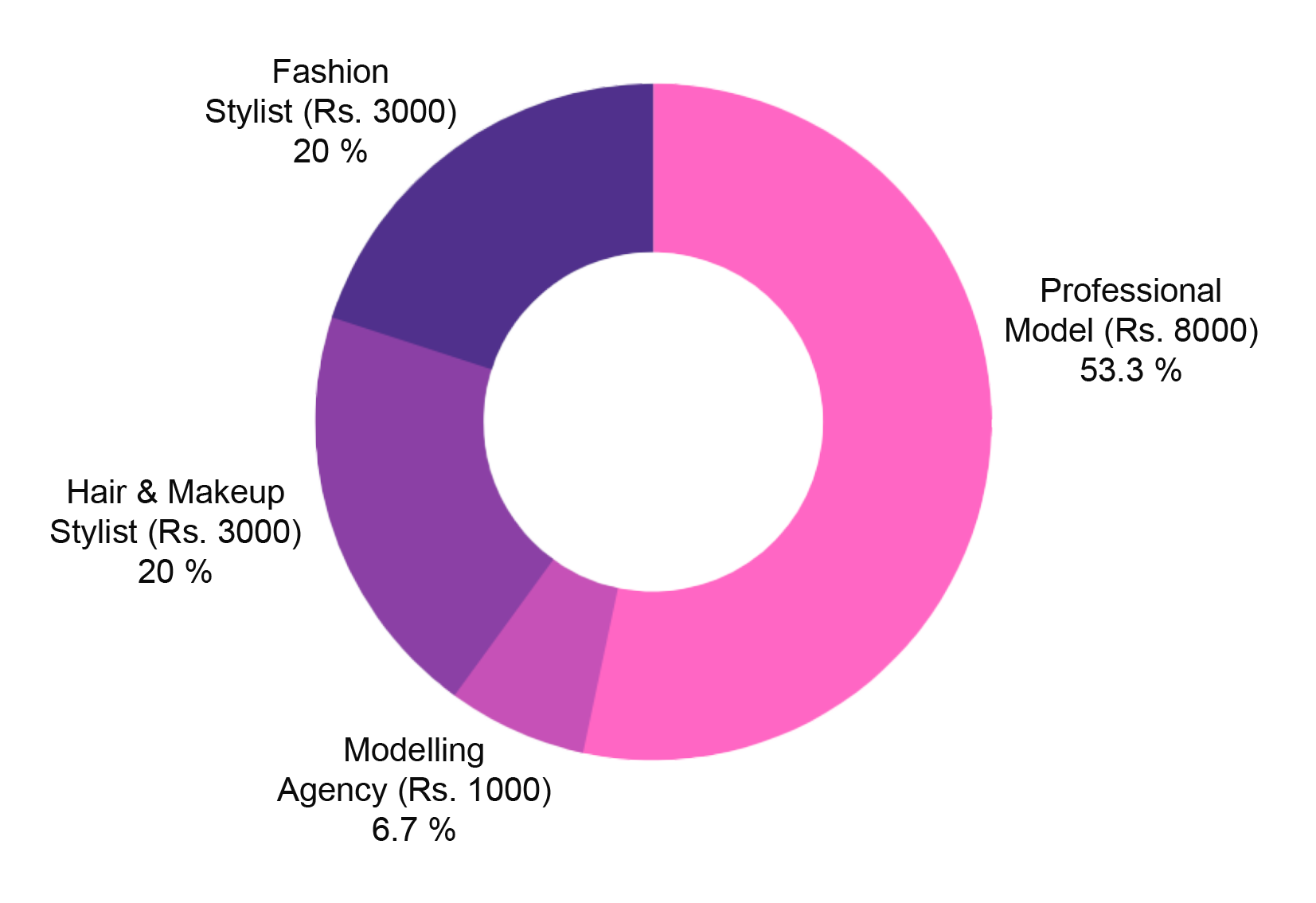 Cost for the professional model depends on the nationality & popularity of the model and its relevance with the product marketing campaign. The average cost for arranging a model for a photoshoot comes out to be Rs. 8000/day. Moreover, if applicable, you may also need to pay the commission to the modelling agency.
Additionally, a stylist for fashion and makeup would cost Rs. 3000/day each. So the total cost for stylists is upto Rs. 6000/day
Cost of Modelling Photoshoots for a Saree Business
For example, lets just say you want to sell a few sarees on Amazon and want to do an ecommerce photoshoot for it. On average, 50 sarees can be done in a day's photoshoot and it costs Rs. 25,000.
Subsequently, the photoshoot cost for 100 Sarees would be Rs. 50,000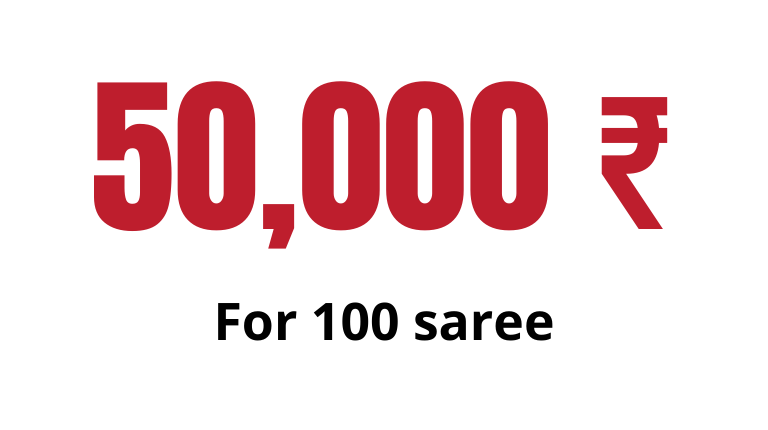 An Alternative to Modelling Photoshoots
Expensive photoshoots have now been replaced by several new technologies. They leverage computer generated graphics to accomplish photoshoots that otherwise require heavy production cost. Images produced by the software are at par with traditional photoshoots. 
Popular in the industry, TRI3D is one such company with the software designed for draping garments onto a model with their new age technological solution.
The company has developed 'digital draping technology' that is capable of converting flat images of garments and fabrics into photorealistic 3D images on models, mannequins and creative representations.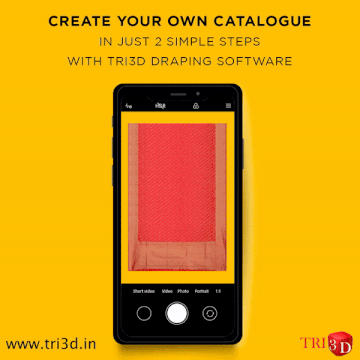 An economical solution to expensive photoshoots with no requirement of actual physical human models and production crew to create images for cataloging and marketing purposes.
A picture of a flat piece of a saree/fabric is automatically draped onto a model with unchallenged realism. Be it the photo of one of an unstitched fabric, the software will not only 'stitch' the fabric but also visualize it as a saree/finished garment draped onto a model, in a variety of poses, thereby realising the potential of the fabric. The painstaking task of arranging a day-long photoshoot with models having to constantly change in and out of sarees is easily bypassed. The desired image is generated in a matter of 5 minutes with few clicks. You can get sarees digitised in Tri3D Saree Draping Software with just half the cost of a photoshoot! You save a lot of time as compared to 1 hour in case of modelling photoshoots. So there is no such limit as 50 sarees a day.
Cost, time and effort involved with the model photoshoot is a serious trouble for ecommerce businesses that want to display their products draped onto a model. When needed for bulk images this amount can reach to thousands and also maybe a lakh of Rupees.
Sign up for more such exciting updates about TRI3D!
You can save time, effort and money invested on product images. You can choose alternate ways to get product images instead of expensive modelling photoshoots. With new age digital draping and apparel visualization technology, you can cut half the cost invested on model photoshoots for your ecommerce product.