Lack of models (male and female both) has kept photoshoots vacant in this dreadful covid-19 pandemic, which has caused a major loss to the fashion e-commerce industry. This disturbance to human safety has made many e-commerce models leave the country, creating a shortage of supply of models required for online e-commerce cataloging and photoshoots
Businesses that rely on conventional photoshoots for displaying and advertising garments to sell on the internet have been severely hit by the pandemic. Models from around the world including Brazil, US, UK and Russia are returning back to their countries because of the lockdown restrictions. 
Like every other industry, the global fashion industry has also seen a major setback in marketing and sales. Governments around the world have closed down manufacturing plants and stores that had risk of closure. As retail stores shut their doors and stay-at-home lockdown orders kept people inside, there was a dramatic shift towards digital commerce that is likely to continue post-pandemic. The cost of photoshoots has reached the ceiling for clothing businesses due non-availability of models that help in marketing their product. The hassle of planning, coordinating, and executing production for model photoshoots has increased drastically in these challenging times be it time or money. A professional model photoshoot for e-commerce costs anywhere between Rs 300-1800 per garment. This includes a professional model, professional photographer, a fashion stylist, a makeup stylist, a production crew for setup and several other service providers that would contribute in accomplishing a successful product photoshoot. 
 

 

View this post on Instagram

 
With non-availability of female models, this cost has surged to 2-3 times its prior costs, making it impossible for clothing sellers to afford. The surge in production cost for these bustling photoshoots has slowed down the e-commerce businesses.
Expensive photoshoots have now been replaced by several new technologies that leverage computer generated graphics to accomplish photoshoots that otherwise require heavy production cost. Images produced by the software are at par with utmost photorealism than those shot in photoshoot.
Popular in the industry, TRI3D is one such company with the software designed for draping garments onto a model with their new age technological solution.
The company has developed 'digital draping technology' that is capable of converting flat images of garments and fabrics into photorealistic 3D images on models, mannequins and creative representations.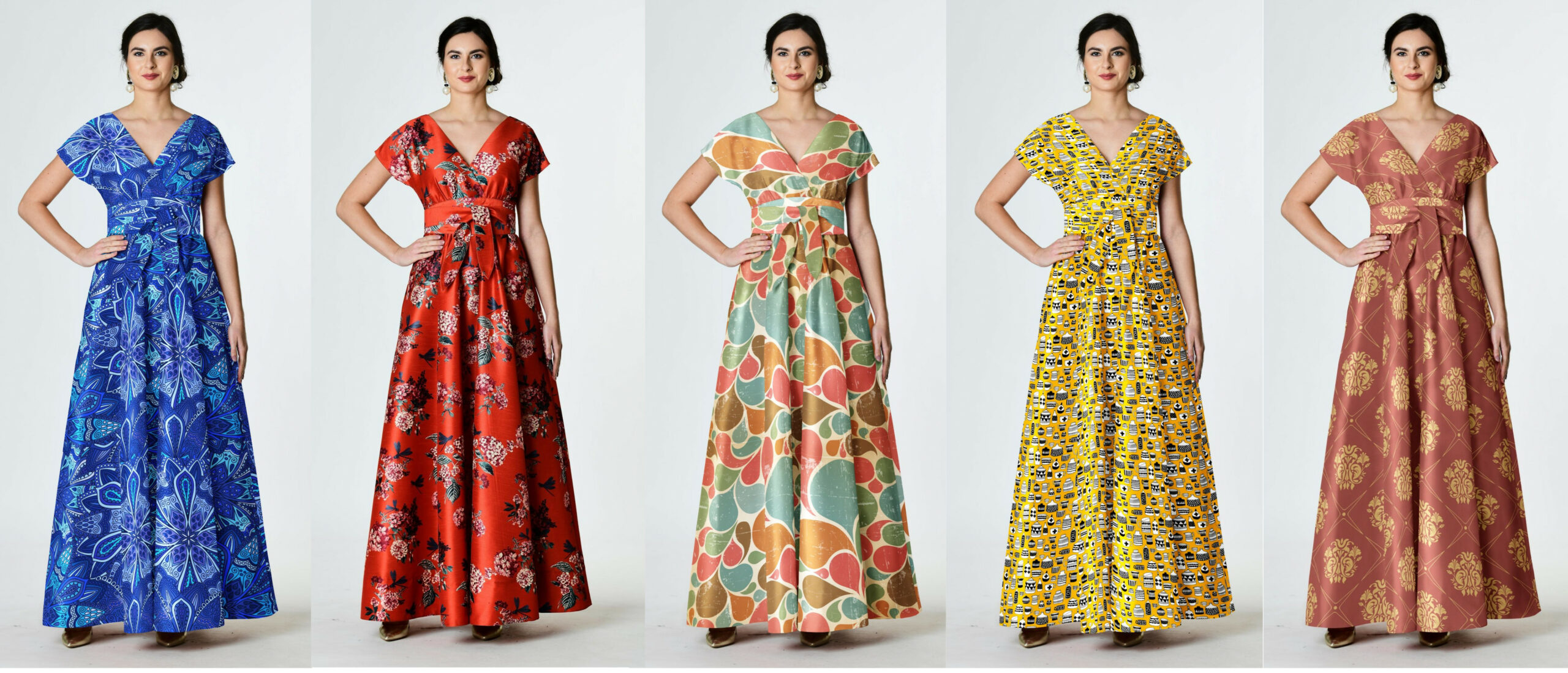 An economical solution to expensive photoshoots with no requirement of actual physical human models and production crew to create images for cataloging and marketing purposes. 
The saree draping software acts as a substitute for conventional model photoshoots and is convenient even for small boutique designers and weavers who don't have access or can't afford photoshoots. Images generated by the software are acceptable on all of the major e-commerce websites.
A picture of a flat piece of a saree/fabric is automatically draped onto a model with unchallenged realism. Be it the photo of one of an unstitched fabric, the software will not only 'stitch' the fabric but also visualize it as a saree/finished garment draped onto a model, in a variety of poses, thereby realising the potential of the fabric.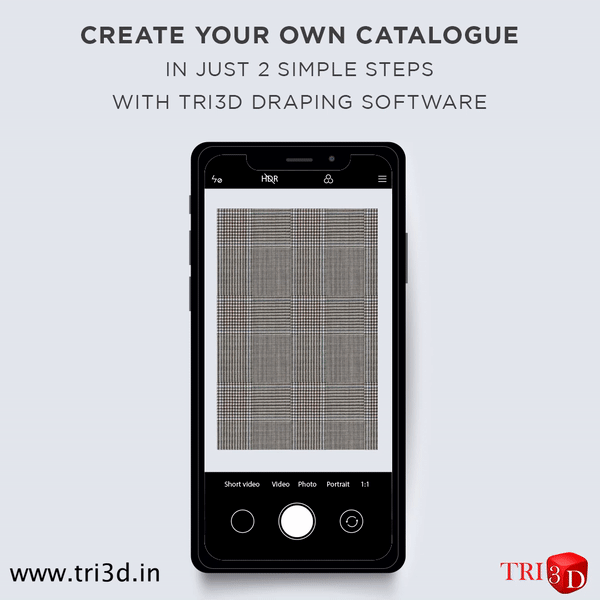 The painstaking task of arranging a day-long photoshoot with models having to constantly change in and out of sarees is easily bypassed. The desired image is generated in a matter of minutes with few clicks without any compromise. Acceptable on e-commerce websites like Amazon and Flipkart, users can also put up images on their own websites.
An easy and affordable solution to model photoshoots can be really a game changer in the fashion industry cutting down cost of arrangements and production involved in photoshoots. TRI3D has helped upload more than 2 lakh garments to various e-commerce sites since the beginning of Covid lockdown (April 2020)
Sign up for more such exciting updates about TRI3D!
In the current Coronavirus pandemic situation, more e-commerce businesses are expected to adopt this apparel visualization and digital draping technology. With more people preferring to shop online over walk-in retail stores, this cost effective alternative to expensive photoshoots can really assure some relief in getting images for advertising products online.
The software is currently being used not just by retailers, but also wholesalers, and manufacturers, B2B distributors, and even many handloom weavers. They currently have more than 450 active customers from all over India, and a lot of them being from remote towns in India like Kanjeevaram, Tiruppur, Salem, Coimbatore, Mangalagiri, Chirala, Pochapally, Ilkal, Mysore, Nasik, Banaras, Chanderi, etc., apart from several other metro cities across India.
This new age technique has not only helped businesses in cutting down their cost on expensive model photoshoots but has also given a helping hand to small scale businesses in remote areas with knowledge of art and design that they can commerce online through TRI3D's apparel visualization and digital draping technology.
Post pandemic scenarios will include new alternatives to human resource allocations and will allow businesses to approach new age marketing and advertising techniques that would lower their cost on production and increase profit margins on the product as a whole. Businesses would explore space online and softwares like that of TRI3D would prove as a real game changer in the global apparel industry.