Have you ever hopped on to a clothing app, added cute tops to the cart and never ordered?
Me too!
There are a lot of things that go into consideration while buying clothes.
One of the main things to be considered is – will it look good on me?
There's always this hassle of buying clothes, trying them on and returning them when you don't like it! Not to mention the dreadful waiting period for refund, all because there was no way to judge how the clothes will look on you while shopping online.
To surpass this digital constraint, companies are now getting more involved in AR/VR & adopting virtual try-on.
Virtual try on is like a virtual dressing room, where you can see how different fashion apparels will look on you finally using your smartphone.
The world has flirted with the idea of virtual try-ons for a while now, mostly thinking the technology is just a solution looking for a problem to solve.
We tried bringing user to the store – the conventional stores and malls, but there's only so much scaling up you can do this way. The pandemic just made the brick-and-motor stores' limitations clear in no uncertain terms.
So for a while now, we have been trying to bring store to the users through websites, Whatsapp orders, etc. But still something was missing: The try before you buy experience.
How to purchase a dress without knowing if it suits you or if the size is correct? A survey says 70% of consumers feel that finding clothes online that fit is really difficult!
The need for bridging this gap in experience was always there, and the pandemic just accelerated it.
Now, how about we meet the users halfway – bring user and store together in one screen! Pulling the user into the digital world where the products now live.
In India, It was Lenskart that brought about a major impact with its virtual try-on where you can try on glasses online. Partnering with silicon valley startup DITTO, the app has shown the world a piece of the real potential of virtual try-ons. And the fashion world has promptly picked up the breadcrumbs. Because when it comes to fashion, you choose with your eye!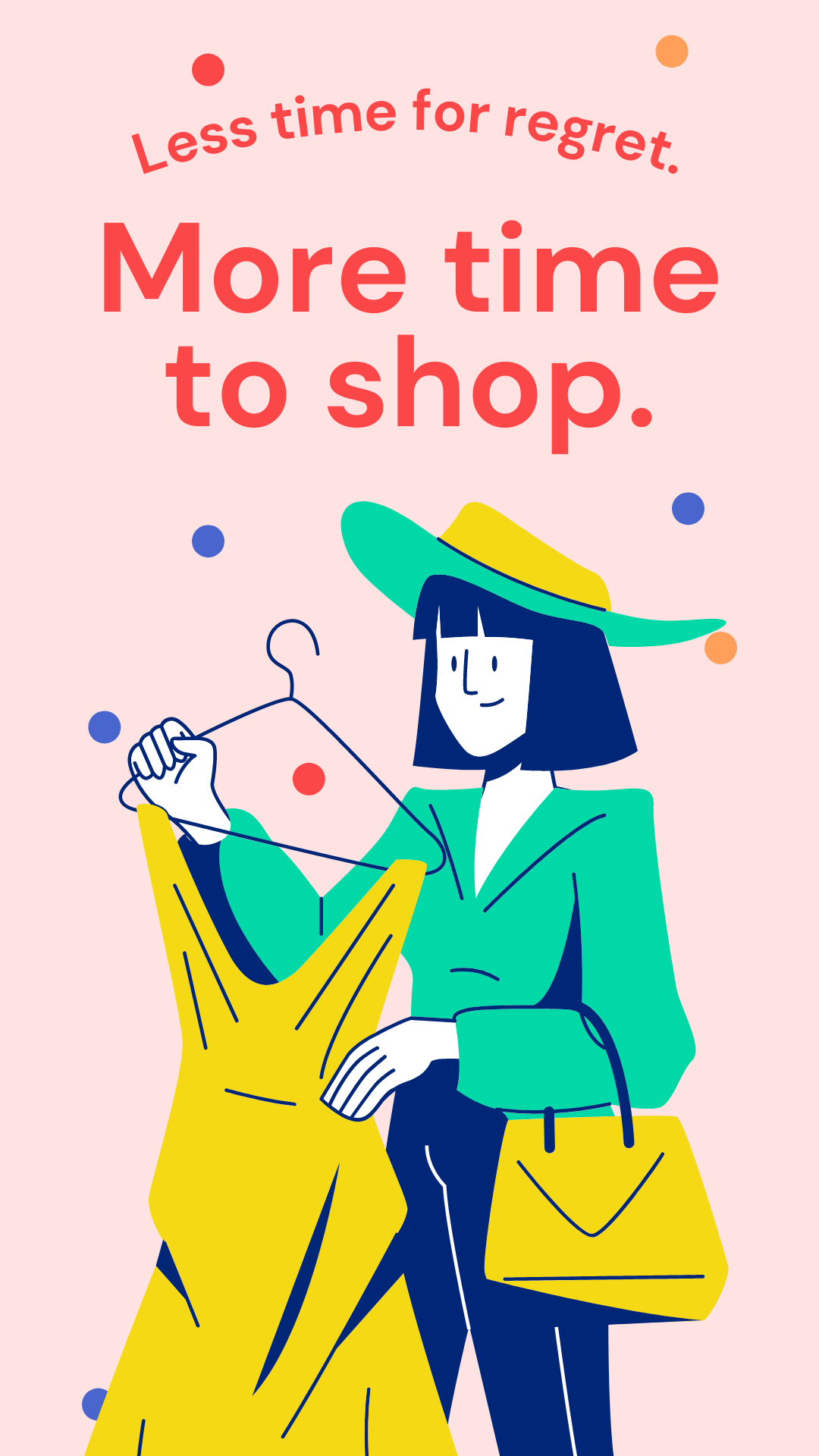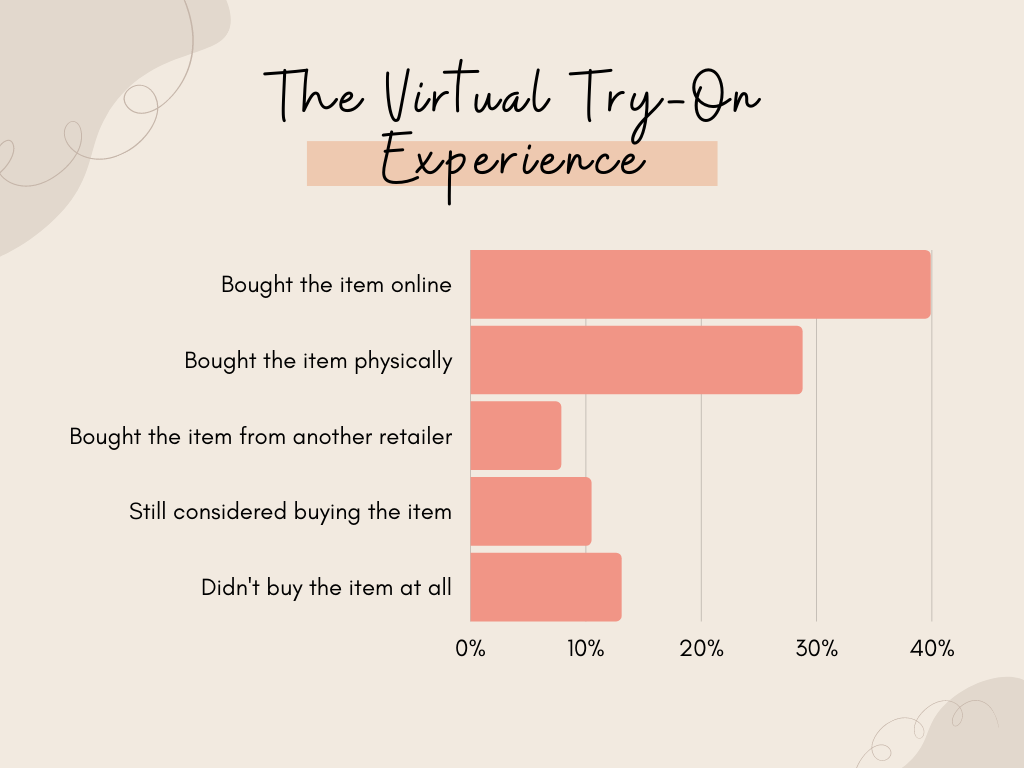 How is the Virtual Try-on Experience?
When shopping for clothes, the snippet of taste you get while you try on clothes can make all the difference. Don't take it from me, the detailed study on virtual try-ons conducted by Vertebrae, an US-based provider of 3D and AR commerce solutions, shows the trend clearly here:
In a study of 340+ participants, nearly 7 out of 10 participants bought the item they virtually tried on from either the same retailer or an another.
One can confidently say here that it was the virtually try-on that gave the push needed to make the purchasing decision.
About 77% participants indicated that they'd want to give virtual try-on a try if it's easily available on a retail web or mobile site.
Circling back to Lenskart, they understood the importance of virtual try on and made a clever use of augmented reality. But someone else was the first to use this knowledge, and they're no stranger to the public either.
Snapchat understood the potential of augmenting selfie and the power it held to interest users, and soon Facebook and Instagram followed its footsteps. If the importance of AR/VR to Facebook's future wasn't already clear enough, Facebook just named its AR/VR Chief, Andrew Bosworth, as its new CTO.
But Snapchat is not just stopping with face filters, there are already ahead in this game and are actively shifting gear towards a v-commerce world. Snapchat has introduced a range of new AR products this year including their very own AR try-on that users can use to try on clothes online using their smartphones. This could be a game-changer in online apparel shopping.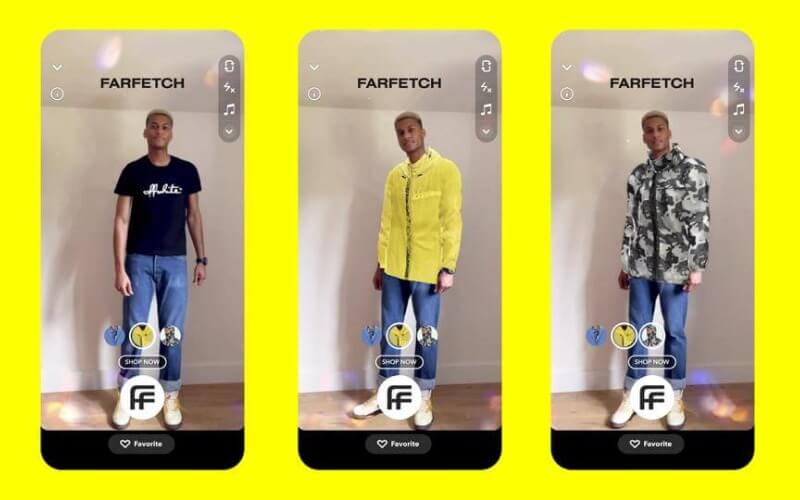 Even the chief technology and product officer, Shamik Sharma, at Myntra has said "When they (virtual try-on) do become mass products, I think it'll become very important for ecommerce just because it's so much easier to visualise the product that you're buying".
Has AR/VR already come into use?
If you go to amazon now and search for lipsticks, you'll be bombarded with some 50,000+ products that show up in the results.
Companies understand this.
That's why if you go click on a lipstick in Amazon, you'll see two new magic words – Try Now. Amazon partnered with L'Oréal Paris to allow users to virtually try on lipsticks using their phone or computer cameras.
Customer experience is the next competitive battleground.
Researchers at Amazon Hardware Lab have already started working on virtual try-on technology called Outfit-VITON that will facilitate shoppers to visualize how outfits from a reference image will look on their image.
Zeekit is an app that allows consumer to virtually try-on clothes before they purchase them. This company has already bagged some big players like Macy's and British fashion brand Asos.
Yael Vizel who co-founded Zeekit says
By comparison, overall return rates for clothing and shoes bought online are about 40 percent, compared with less than 10 percent for in-store purchases. Virtual tryons could reduce the return rates to a minimum. Could this break the vicious cycle of online shopping – Regret, Return & Refund?
Zeekit is already working on bringing swimwear to wedding gowns from reputed brands to the virtual world for try-ons.
Sign up for more such exciting updates about TRI3D!
Carat Lane, an online jewelry store, offers its buyers a 3D trial feature to try-on jewelry online. The company acknowledges the investment in this immersive technology to be one of its biggest over the past year.
But still, are companies hesitating to invest in AR/VR?
Absolutely not!
Research firm Statista forecasts that
What's astonishing is that the pandemic period, widely deemed as an economic recession, didn't hold back AR/VR startups and many have garnered huge funding even during this period.
So what does the virtual try-on mean to you?
You can be a seller of gorgeous dresses or a customer excited to try-on clothes virtually or an e-commerce site that is looking forward to make use of this technology. What does the future hold for you?
You might be surprised at how the digital apparel ecosystem is accommodating of all your needs.
Let's dive right into it!
Forbidden fruit - The seller's woes
What does virtual try-on mean for a seller?
Sellers have always found good groundbreaking software as an unreachable, forbidden fruit.
Would virtual try-on need more investment?
More work?
More time?
It's easy for a seller to get confused about how to get into the virtual arena. Not much information is out there on this, but you've come to right place to know more.
Let's break down a seller's role in virtual try-on.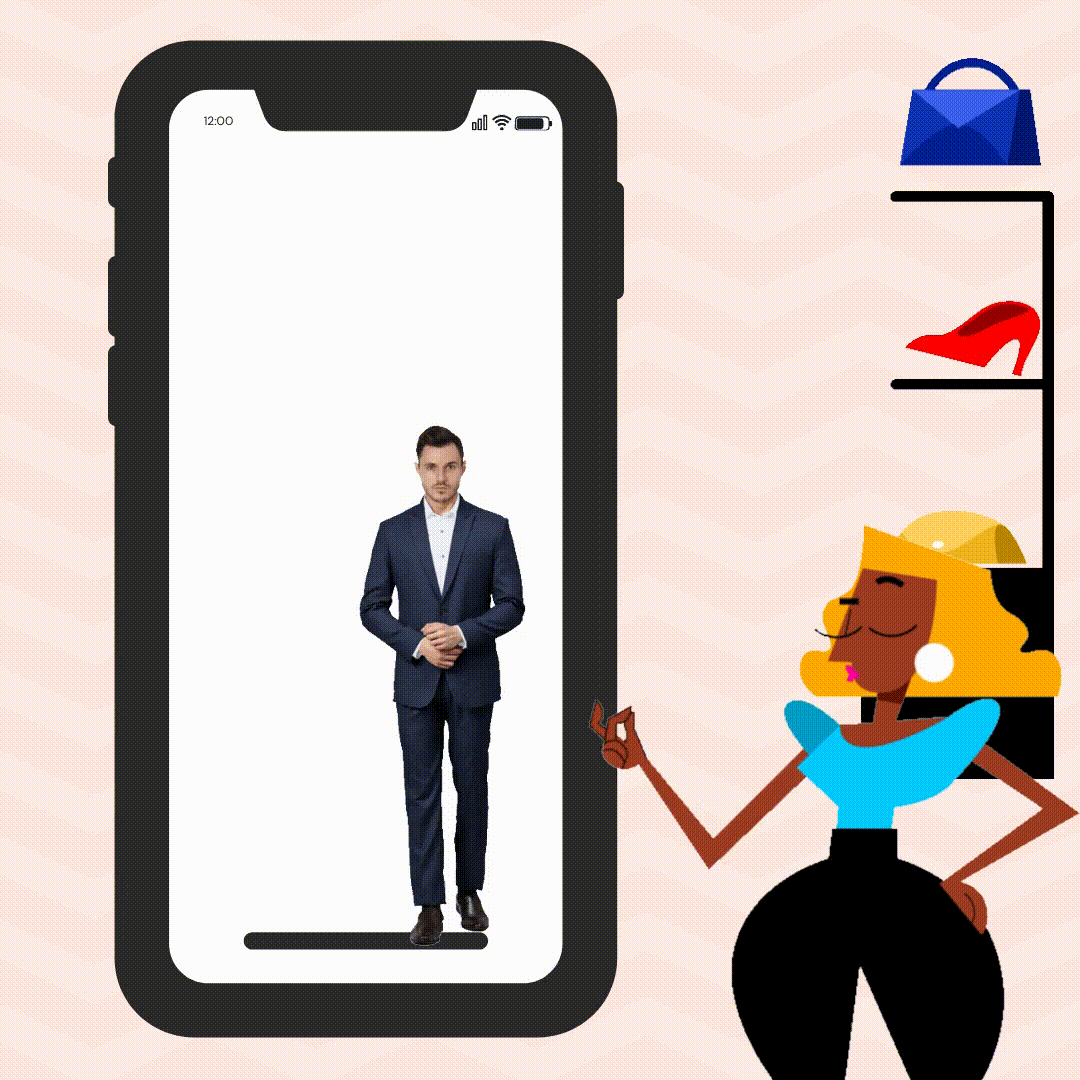 How and What to digitise?
Let's take an example and see a garment gets ready to be virtually tried on!
You upload a flat fabric picture or a 360 video of your readymade garment to apps: even use our own TRI3D app, once our virtual try-on feature is ready to go!
There's no step 2, that's all that a seller has to do! The software will take care of the rest!
You can digitise anything from fabric cloth to ready made dresses!
Simple. isn't?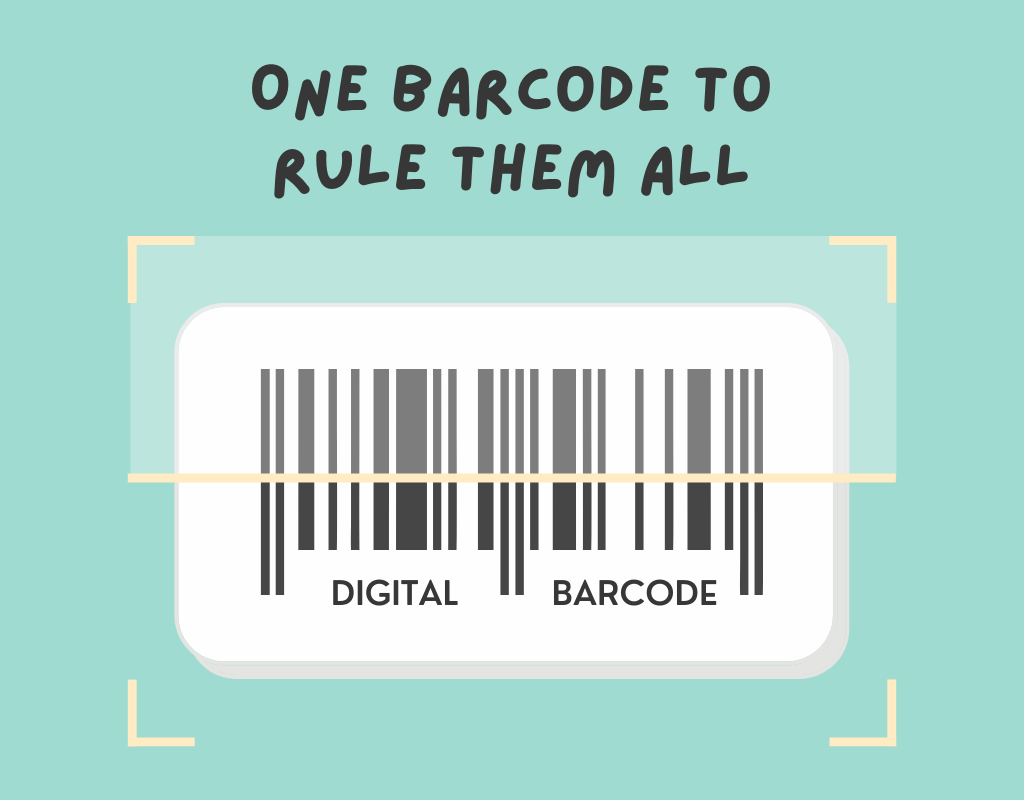 Now the question arises – there are loads of ecommerce platforms, how would one take their digitised garment to each one of them.
Interoperability is always a concern in the new v-commerce world.
TRI3D is working on a solution that is simplicity itself – every garment will be given a digital barcode by TRI3D. Once digitised, with the said barcode, the seller can list their garment on any of the ecommerce sites and the customers can virtually try them out! Other companies are also coming up with creative solutions to make the digitised garment tranisition between platforms seamlessly.
As an e-commerce site, you just integrate the virtual try-on SDK and voila! Your users can now create digital avatars and your sellers can add their digitised garments. All that's left to do is to kick back and watch the profits skyrocket! *woosh*
As the person with the most power in this transaction – you, the customer – have the most fun too! You can create a digital avatar for yourself by uploading a picture of you and try-on the different clothes & accessories on you digitally, all for FREE!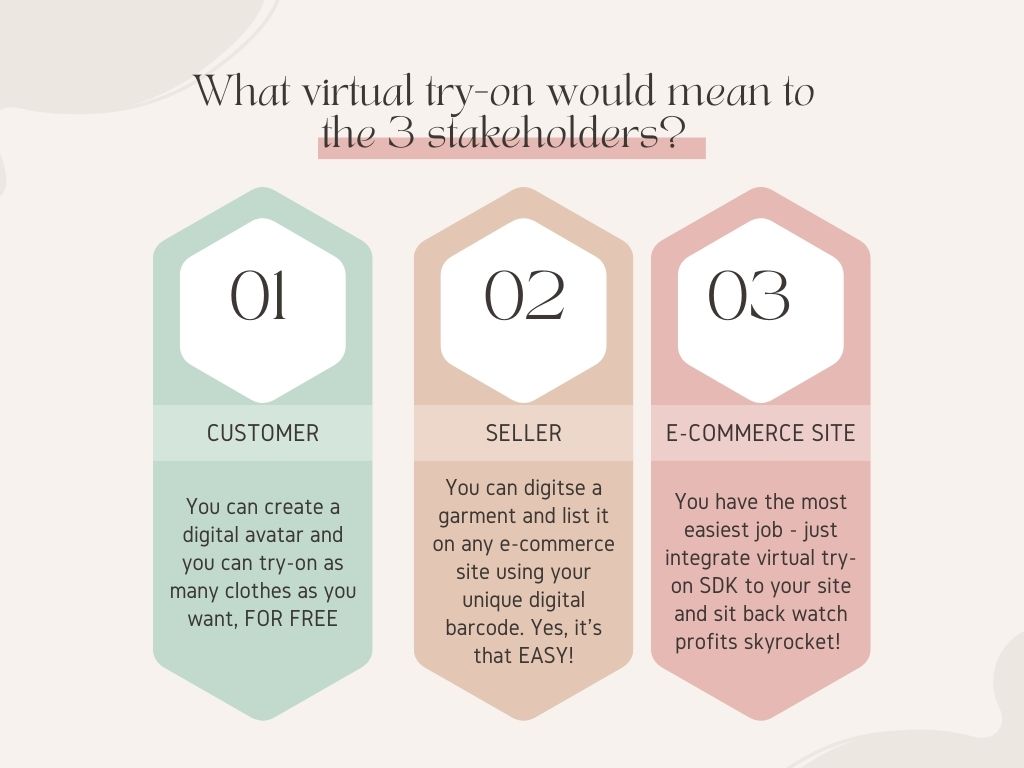 For those still skeptical about VR/AR, the immersive technology has already wooed users and the VR/AR train has felt the station and you better get on board before it's late. Why?
The shift to e-commerce to v-commerce is inevitable! The entire world is on the look-out for the commencement of v-commerce and are readying their AR/VR battle gears to enter the field. How far v-commerce is going to triumph is for the time to tell but one thing is for sure – its arrival is set in stone and soon we can see a lot of e-commerce sites adopting immersive technology!