TRI3D : Model Photoshoots on Mobile
#hassle-free #economical #quick
Technology
We work on various cutting-edge technologies in the space of 3D cloth simulations and are building a strong framework to digitize garments into 3D meshes at scale. We run cloth simulations on real human-like avatars to simulate the actual process of wearing a garment closest to reality. Our models are also capable of getting integrated into AR and VR applications. We work on a very good number of interesting problems in the space of Computer Vision and Deep Learning.  We strongly believe in the direction of digitization, 3D representation and enhancing the customer's experience with the use of these technologies.
Realistic human models are generated by taking in measurement and body shape inputs. With the feature to select the skin tone from infinite possible choices, the avatar can be made look very close to a person. The skin and finer features are given high attention to detail, and hence the renders look extremely realistic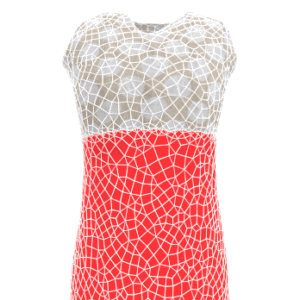 Pipeline to set up and create 3D garment meshes from 2D designs. Fabric properties, textures can be assigned to the fabric. Creating different sizes and variations of a garment is quick and easy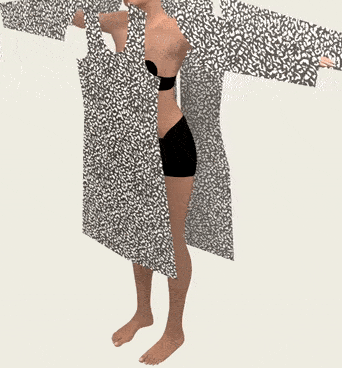 The 3D garment mesh is simulated on the 3D human avatar with assigned fabric properties to depict an accurate drape, fit and look of the garment on the avatar. Different sizes of a garment show different drapes and different fit as it is the case in reality. Layered simulation can be done to show multi-layered outfits
TRI3D for Made to Measure
TRI3D creates a customized avatar as per an exhaustive set of measurements of a customer, skin tone and body shape. The customer has the choice to put together a design by choosing different styles of each element of the garment. The chosen garments are then simulated on the customer's body as per the body measurements, tailor-made garment measurements, and the customer's self-designed styling and visualized to the customer before the fabric is cut and stitched. The customer can also mix and match different textures and design patterns on the garment.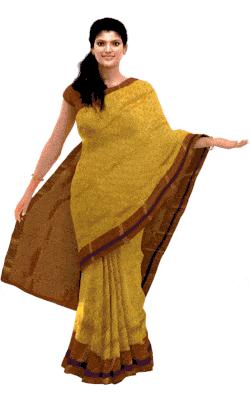 Saree Visualizer for offline and online saree stores, which shows the drape of a saree on a realistic 3D model in different poses and different styles in 360 degrees. When displayed on a tablet, or a TV screen, it becomes a great engagement tool while shopping in-store, to browse through a great collection of sarees very quickly. It also saves a salesperson a lot of time and effort of unfolding and folding a saree, preserving the newness of a saree. For online stores, this is a great way to catalogue a collection of sarees. The process of clicking a picture of saree to generating renders in all angles takes less than 10 minutes. This can greatly reduce the cataloguing costs!
Apparel Cataloguing Services
About us
We are a passionate team of engineers from IITs and MBA graduates. We strongly believe that 3D technology, artificial intelligence, and digitization of content will strongly influence the fashion of the future, and technology can improve the experience exponentially. The future is about personalization, convenience, and fun and we are here to give it to the customers.
Contact us
If you want to know more or have any queries, please feel free to reach out to us over
email  info@tri3d.in
phone  +919884020046